SZMAddon for RusMap Demo v1.0 1.36 MOD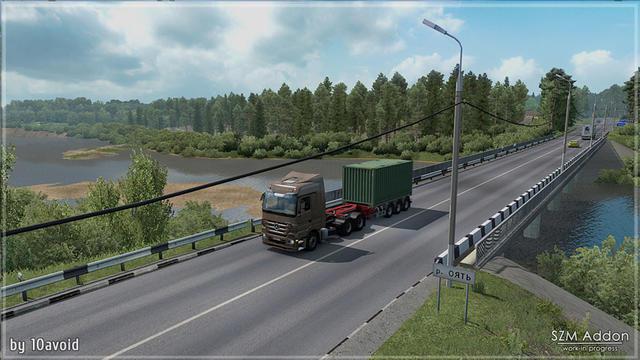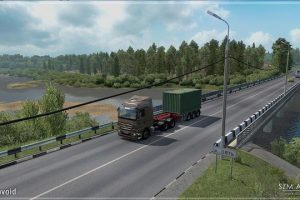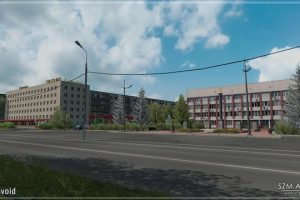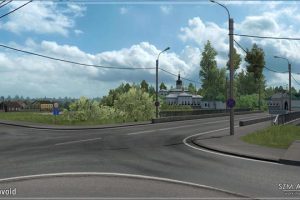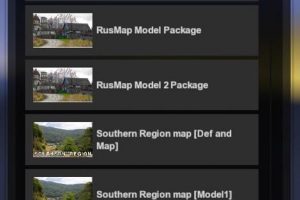 SZMAddon for RusMap Demo v1.0 1.36 MOD
Map for ETS2 – SZM Addon 1.0 Demo for version 1.36.
SZM Addon is a new free publicly accessible mod project for the ETS2 game, working in conjunction with RusMap and South Region maps.
The project presents several areas of the Leningrad region, as well as settlements, such as Tikhvin, Alekhovschina, Vinnitsa.
The project is integrated into Rusmap through congresses in the area of Novaya Ladoga, Lodeynoye Pole.
INSTALLATION:
Installation Order:
– SZM Addon 1.0
– Fix for 1.36 SouthernRegion
– Rusmap 2.0
– SouthernRegion 7.9.0
REQUIRED TO READ:
DISCLAIMER: ATTENTION! The map used objects of the RusMap and Southern Region projects. All rights to the models belong to their authors.
Map is compatible with the traffic pack from Jazzycat. Do not forget to upgrade the traffic pack to compatible with version 1.36!
Version of the game for the Map: 1.36.
Required map dlc: (Going East, Scandinavia, Viva la France, Italia, BeyondBalticSea, RoadToBlackSea).
Map author: Valery 10AVOID
Object Author: Denis DENLOG
Consulting support: Artem Polynsky.