Mercedes Actros MP3 Sound by Leen 1.30.x ETS2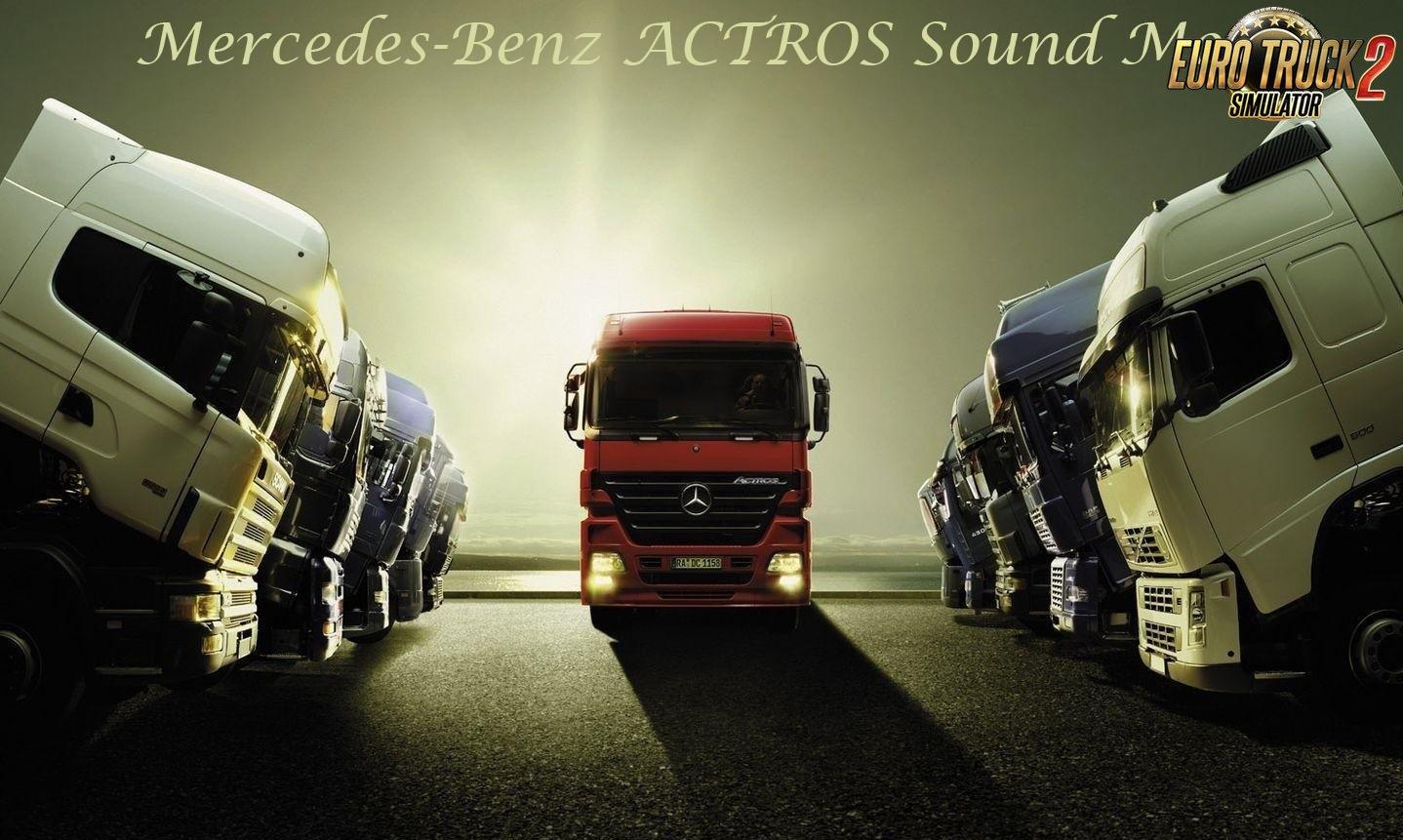 Mercedes Actros MP3 Sound by Leen 1.30.x ETS2
Features:
This sound contains the click-clack sound of the Telligent gearbox what was used in this truck.
There is no different between the V6 and V8 sound, there will be no other sound like open pipe
or something and this sound is made for the ingame MB Actros by SCS.
However the sound wil also work on the reworked MB MP3 by Shumi and Nice 2000.New Update (11-2-2018)
– Add airhorn
– new unload sound
– tweaked volumes
– 3 editions gearboxes soundmod
– unpack the rar file and choose your gearbox type*Soundmod update for v1.30 and higher and won't work for older versions,
in the nearly future I will add a link for older versions.