Ambulance & police & firefighters traffic pack v1.7.3 Traffic ETS2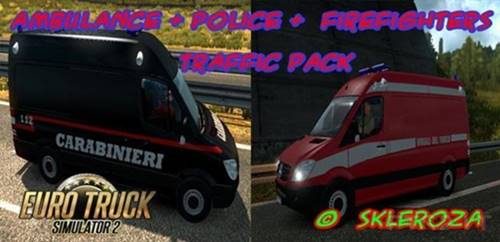 Ambulance & police & firefighters traffic pack v1.7.3 Traffic ETS2
V-1.7.3
Added new 4 cars;
Removed georgian police ambulance car;
Corrected mod.
All emergency vehicles and police, will appear in the respective countries.
Italian emergency / police see only in Italy, Denmark emergency / police only in Denmark and so on
AMBULANCE & POLICE & FIREFIGHTERS traffic pack
For 1.24.x or higher game version.
Must work on all maps. Perfect work standard map.