ASPHALT 8 TRAFFIC PACK FINAL MOD (SPORTS CARS) [1.27.X] ETS2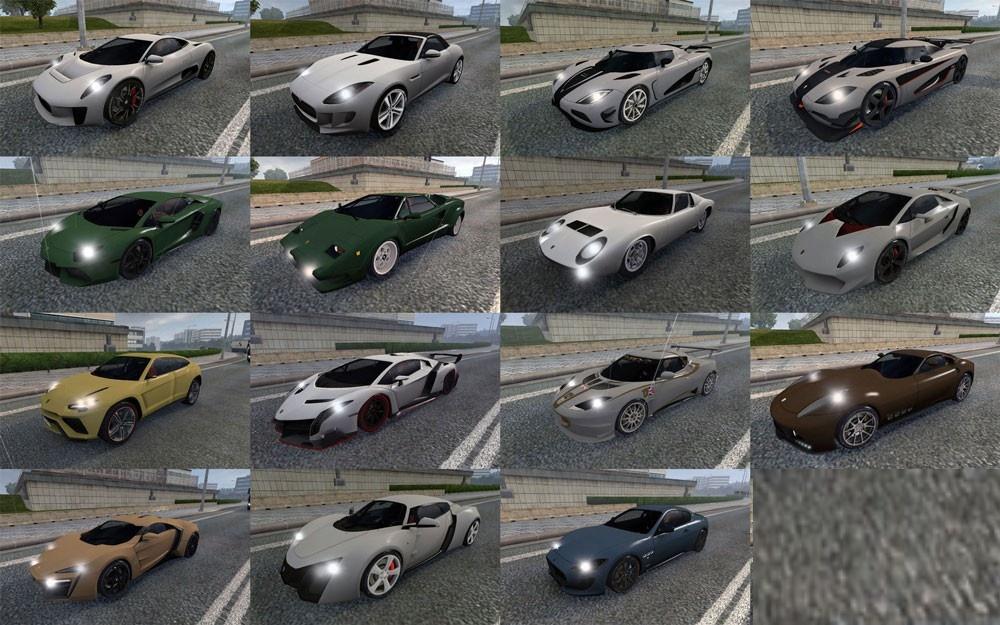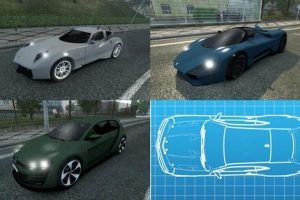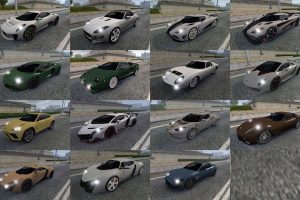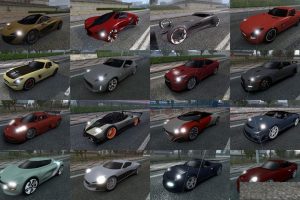 ASPHALT 8 TRAFFIC PACK FINAL MOD (SPORTS CARS) [1.27.X] ETS2
This mod will add to ETS2 very beautiful sports cars from the game Asphalt 8, diversifies and revitalizes the game.
Corrected to the latest version of the game and remade the traffic.
Sports cars:
Acura NSX '06
Arrinera Hussarya '15
Audi R8 e-tron Typ 42 '13; Audi R8 LMS Ultra; Audi RS3 Sportback Typ 8PA '11; Audi RS4 Avant B8 Typ 8K '13; Audi S4 B8 Typ 8K '13
Bentley Continental GT V8 '12
BMW M1; BMW M3 Sedan F30 '15; BMW M6
Bugatti Veyron Grand Sport Vitesse '12
Cadillac CTS-V Coupe Race Car; Cadillac XTS
Chevrolet Camaro GS Mk.V '10; Chevrolet Corvette C7
Chrysler ME Four-Twelve '04
Citroen Survolt '10
Dodge Challenger SRT8 '13; Dodge Dart GT
Felino cB7 '14
Ferarri FXX; Ferrari 308 GTS '75; Ferrari F12 berlinetta '12; Ferrari LaFerrari '14
Ford F-150; Ford Mustang GT '15
Geely GC9
GTA Spano '14
Hennessey Venom GT '12
HTT Plethore LC-750
Infiniti FX50 S51
Jaguar C-X75; Jaguar F-Type '14
Koenigsegg Agera R '12; Koenigsegg One: 1 '14
Lamborghini Aventador LP 700-4; Lamborghini Countach 25th Anniversary '88; Lamborghini Miura P400 '67; Lamborghini Sesto Elemento '10; Lamborghini Urus '12; Lamborgini Veneno '13
Lotus Evora Enduro GT '11
Lucra L148 '15
Lykan HyperSport
Marussia B2
Maserati GranTurismo Sport '12; McLaren 12C Spider '13
Mercedes-Benz BIOME '10; Mercedes-Benz Silver Arrow; Mercedes-Benz SLS AMG Electric Drive '13; Mercedes-Benz SLS AMG GT Final Edition C197
Nissan 370Z Z34 '10; Nissan GT-R NISMO R35 '15; Nissan GT-R R35 '10
Onuk Sazan
Pagani Zonda R Evo '12
Peugeot Onyx '12
Porsche 9FF GT9 VMAX
Renault DeZir '10
RUF CTR3; RUF RT 12 S
Savage Rivale Roadyacht GTS '12
Spada Vetture Sport Codatronca TSS
SSC Tuatara; SSC Ultimate Aero XT
Tesla Model S
Volkswagen Golf Design Vision GTI
The intensity of traffic for rare cars has been changed.
All cars are autonomous, they work on any maps.