Balkan Cabin Flags ETS2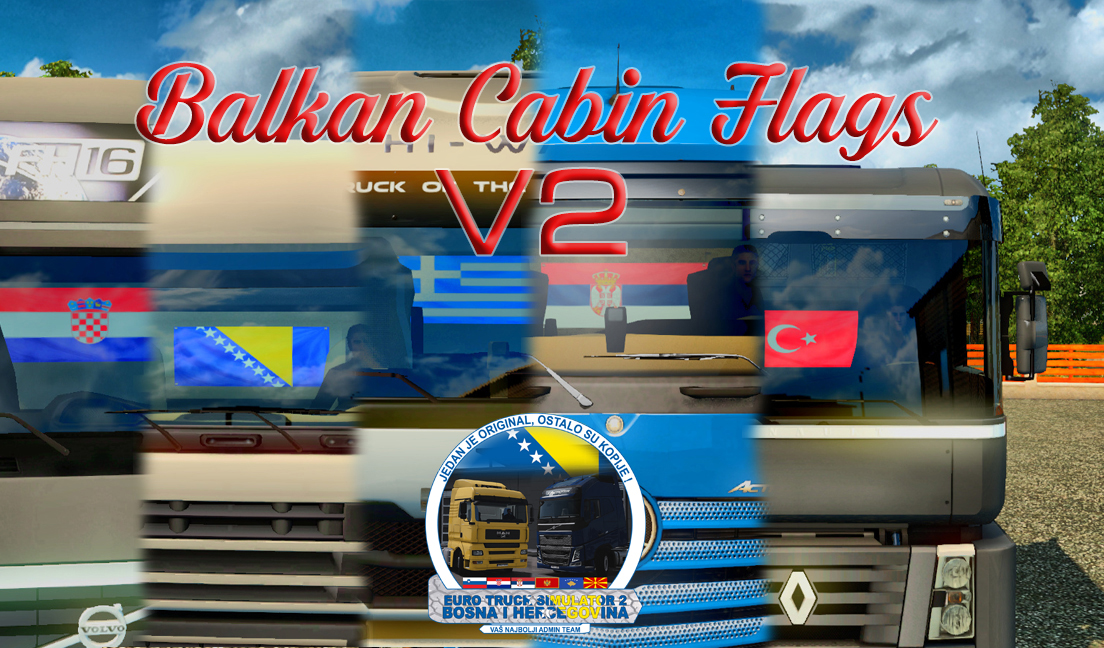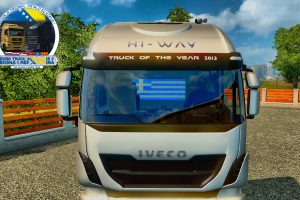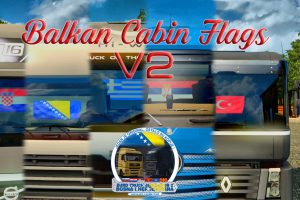 Balkan Cabin Flags ETS2
**Info**
-Works with All SCS Trucks + RJLs Scania
-Works only on 1.27.x and up!
-Works only with Dragon Truck Desing Pack(All Trucks) & Might Griffin Tuning Pack(Scania Only)
-All Balkan Country Flags
-One Euro Truck Simulator 2 BiH Flag
-One Project Balkans Map Flag
-One Custom Flag to edit how you will!!