BRUTAL ENVIRONMENT ONLY HD SOUND ENGINE GOLD 2016 1.26.X BY STEWEN ETS2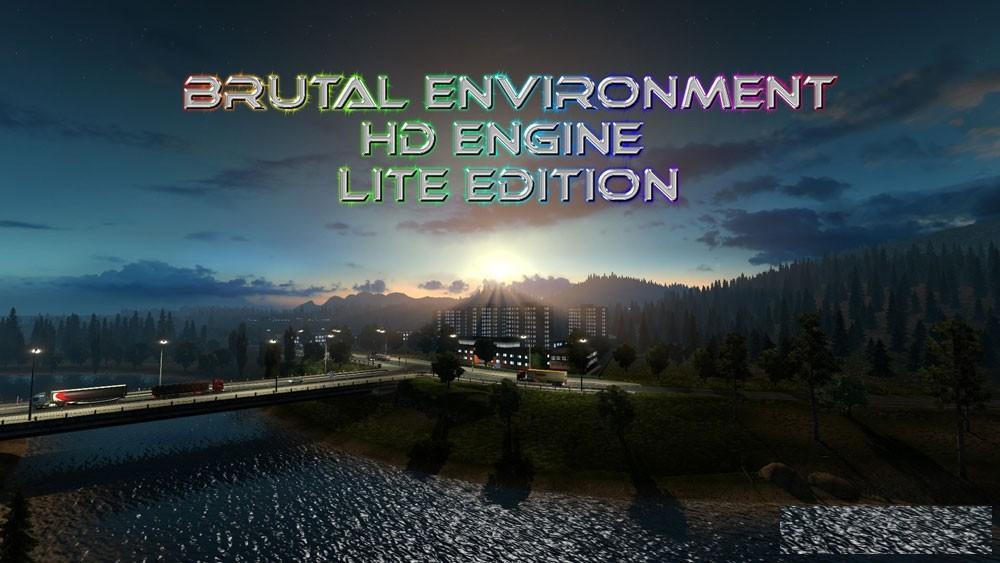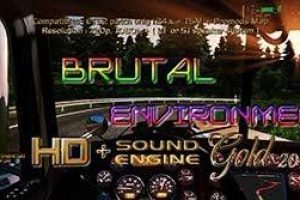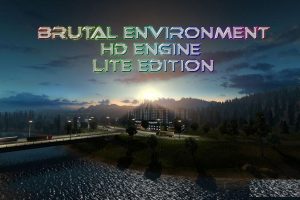 BRUTAL ENVIRONMENT ONLY HD SOUND ENGINE GOLD 2016 1.26.X BY STEWEN ETS2
BRUTAL ENVIRONMENT LIGHT MOD by Stewen !
Enhanced gaming Experience
01: Faster FPS (10%) than of factory default game
02: Good traffic lifelike, less truck several cars new setting.
03: Repaired all light system AI & night lamps, traffic lamps lifelike
04: Repaired textures, and skripts, sounds, and fixed bug & errors report
05: 1000 HP engines,
06: Running operation without warning and errors.
This ONLY game version 1.26.x!

Warning:
If usage other mod, may be losing faster FPS, and many other settings which increases playability enhanced gaming experience!
Recommended settings:
HDR : ON
COLOR CORRECTION : OFF
This version yellow road lines.
material/road/lines.dds
If usage white road line:
delete material/road/lines.dds or rename material/road/lines_w.dds to lines.dds and overwrite.
my lines version white:
material/road/lines_w.dds (not use game this form)
my lines version yellow:
material/road/lines_y.dds (not use game this form)
game use lines.dds form.