Dangerous turn lights unofficial update v2.0 MOD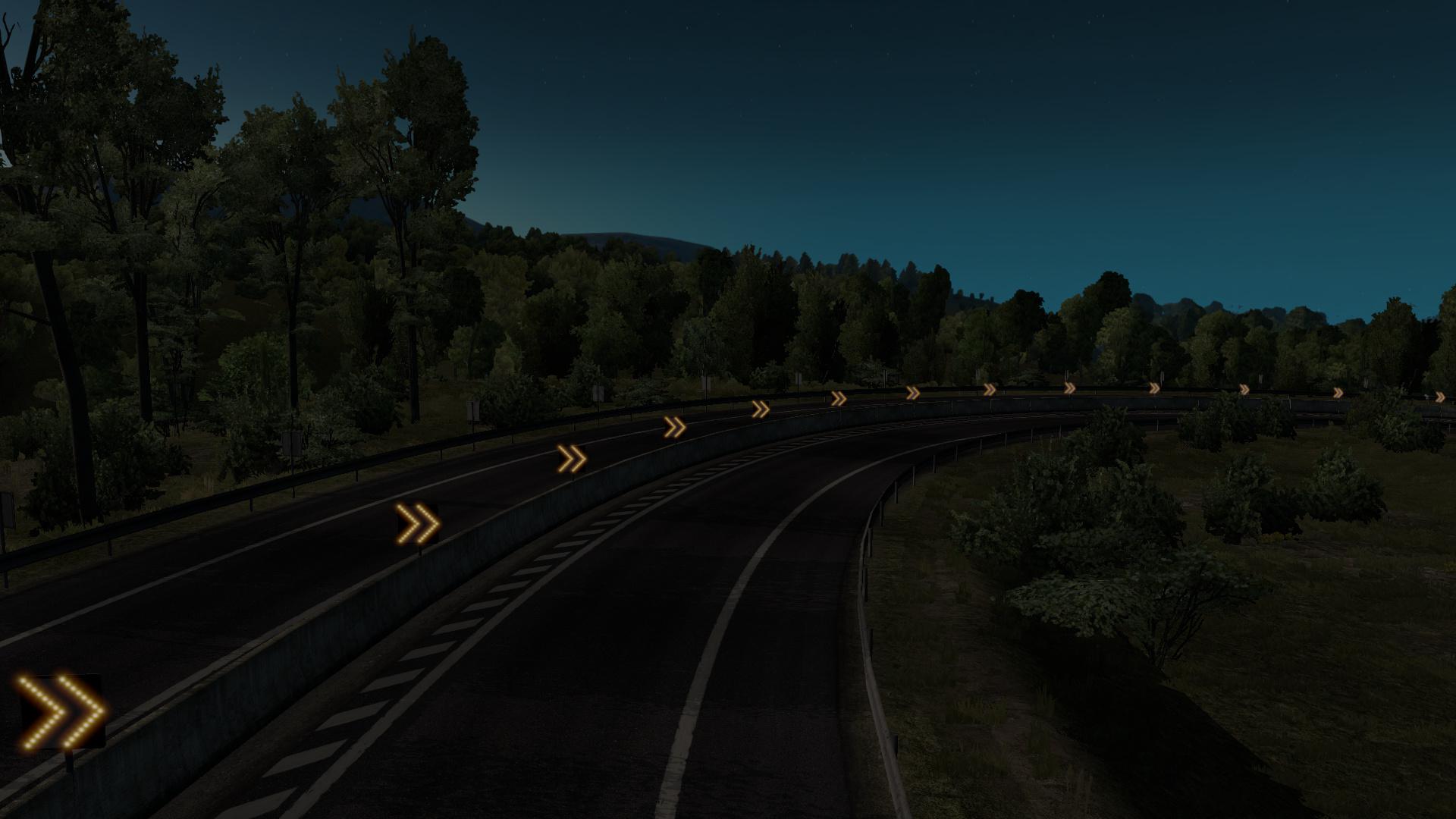 Dangerous turn lights unofficial update v2.0 MOD
Changes 03.03.20:
– Replaced the last character from the original mod (it/go_right_here_rondabount_yellow_it.pmg)
– Added 28 "Detour obstacles on the right" signs (in Britain on the left) in different countries.
– There are currently 77 characters in fashion.
Thanks to wik412 for maintaining interest in this mod.
Game version: 1.36.2.26. It was not tested on earlier versions.