DOLL 4AXIS FLATBED STANDALONE 1.24.X – 1.25.X TRAILER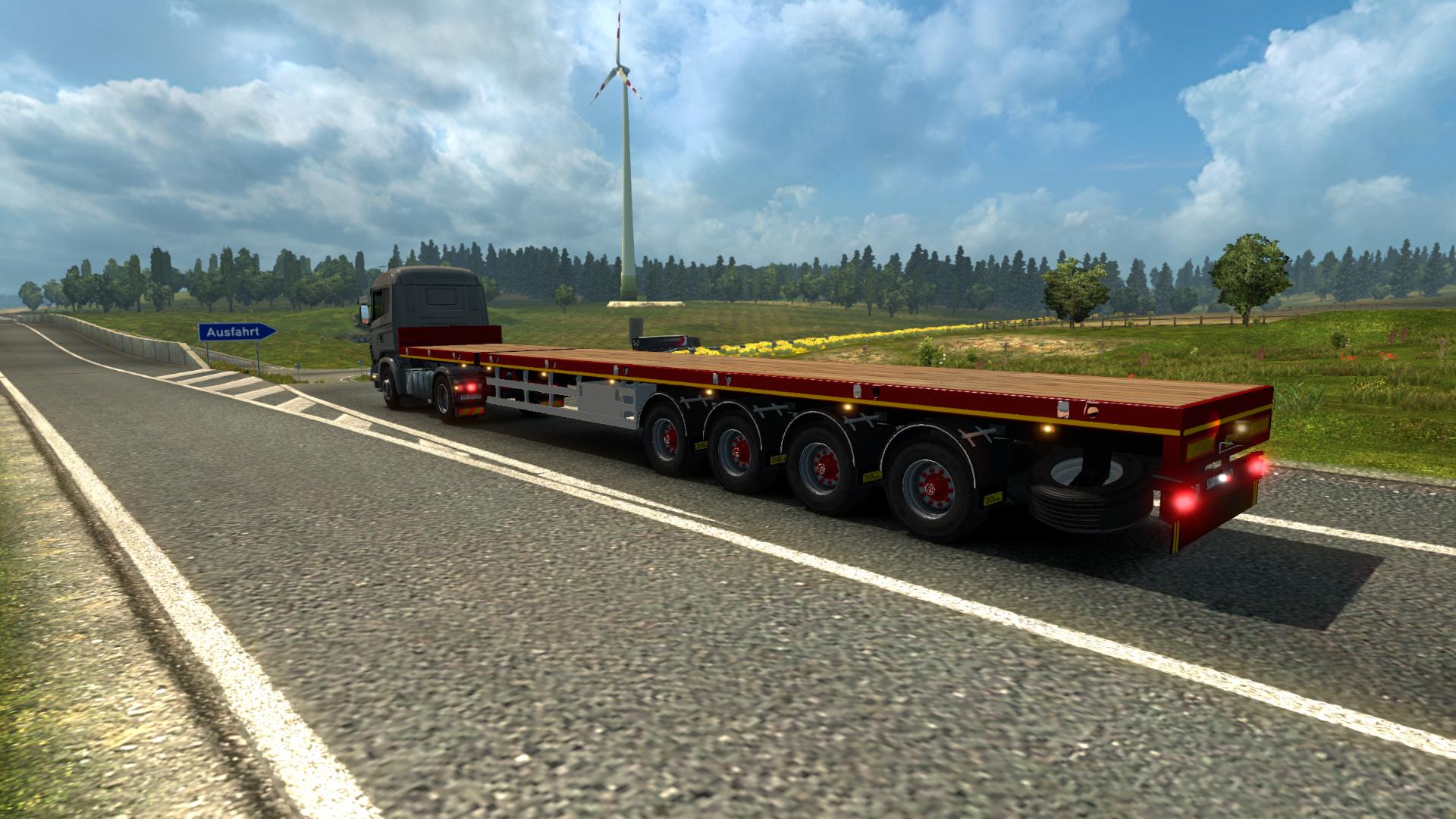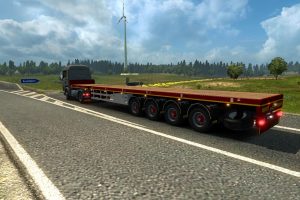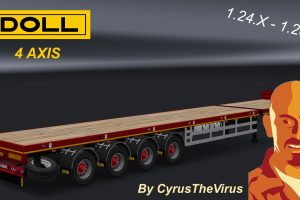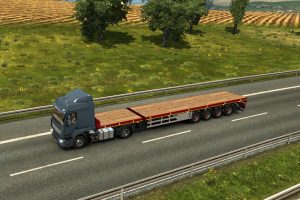 DOLL 4AXIS FLATBED STANDALONE 1.24.X – 1.25.X TRAILER
Doll 4 axis Standalone Trailer fixed & updated.
In this update:
Adaptation to 1.24.x – 1.25.x ETS2 game version.
Fixes on 3D model (model weight, model height, shadows, braces, duplicate parts, insufficient buffer warning…)
Added to a.i. traffic.
Added LOD model (for traffic).
Wheels are standalone now (not replace scs overweight wheels).
3 colors options for chassis.
Added reflective rear plates and stripes (sides and back).
License plate light.
Advanced coupling ready.
Trailer browser ready (only 1.25.x).