What is Euro Truck Simulator 2 game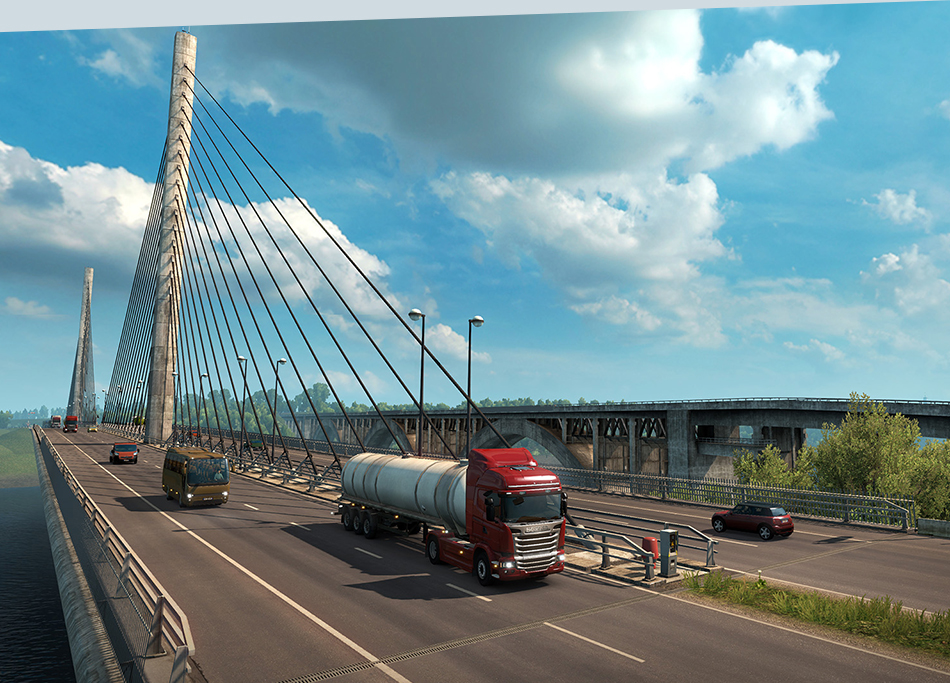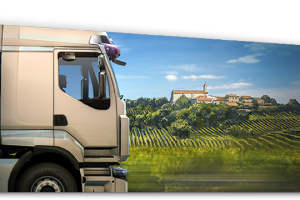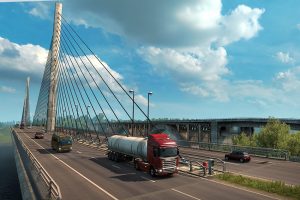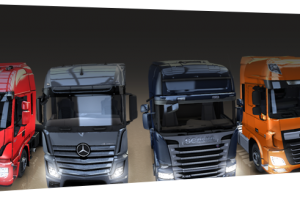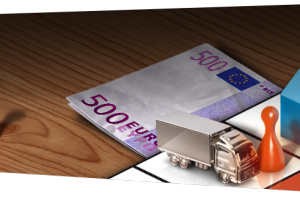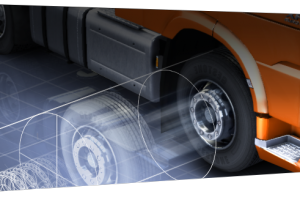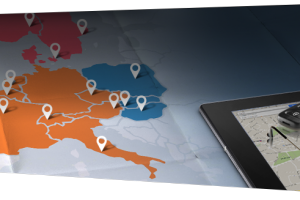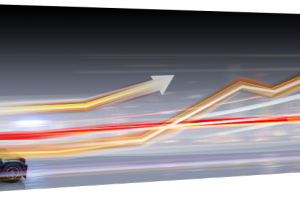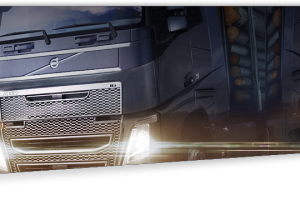 What is Euro Truck Simulator 2 game
Euro Truck Simulator 2 gives you the chance to become a real truck driver from the comfort of your home! Featuring licensed trucks with countless customization options and advanced driving physics, the game delivers an unparalleled driving experience which has put it in the spot of the most popular truck driving simulator on the market. In game world features numerous landmarks and precisely recreated territories to create the ultimate experience, making you feel as if you were driving the trucks in real life! But let's not be fooled – Euro Truck Simulator 2 is not only about driving – the economy in game allows you to create and grow your own transportation company exactly as you see fit – the opportunities are endless!

Euro Truck Simulator 2 Features
Every truck can be customized in a countless number of ways – starting from selecting cabin size and chassis, through engine and transmission selection to endless amount of cosmetic elements, ranging from side skirts, mirrors and various light setups to paint jobs that add a personal touch to your vehicle. All of these options allow you to tailor the truck you drive to your exact preferences.
Euro Truck Simulator 2 features 7 licensed truck brands and a total of 13 unique truck models to drive – every one of these vehicles has been licensed from the manufacturer and recreated in detail to make you feel like driving a real truck.
ETS2 VAST LANDSCAPE
The world of Euro Truck Simulator 2 spans across 16 European countries featuring closely recreated environments, roads, cities and landmarks. The in-game world will make anyone feel as they are traversing across the continent with its ever-changing vistas, live traffic, impressive lighting and weather system that makes the entire world alive.

ETS2 PERSONAL CAREER
There is no set career path in Euro Truck Simulator 2 – every player is given the opportunity to create a character and grow their skills as they see fit: various strategies can open different opportunities early in the game allowing you to to make most of it and shape your progress as you see it!
As you work you gain valuable experience. The more distance you cover, the more experience you gain. Eventually, this earns you skill points which you can assign here to highlight your trucking skills.
Better skills unlock new job options as companies become more confident of your expertise and start to offer you better jobs with, of course, a higher reward.
I've just got my very first garage in Kassel – it's not much right now, but it will certainly get me started on the right track. The paperwork required to create my own company was a bit of a hassle, but it will make all the accounting easier on the long run for me.
After getting comfortable with my property, I should go look around the freight market for a quick job to make some quick money with easy deliveries. That way I can get some money towards my first truck.
The game does not end after you buy your dream truck – Euro Truck Simulator 2 allows you to grow a vast shipping company from the comfort of your home – you have a full choice of who to hire, what trucks they will drive and how your company will grow in future.
ETS2 MODDING AND COMMUNITY
The modding community around the game creates amazing modifications of almost every nature – anything you imagine can be added as a mod for the game. The community created content varies from simple cosmetic mods that change looks of your trucks, to fully new trucks and even map extensions being created on regular basis.