FLIEGL SDS350 MEGA TRAILER MOD – REWORK BY OBELIHNIO V1.0 ETS2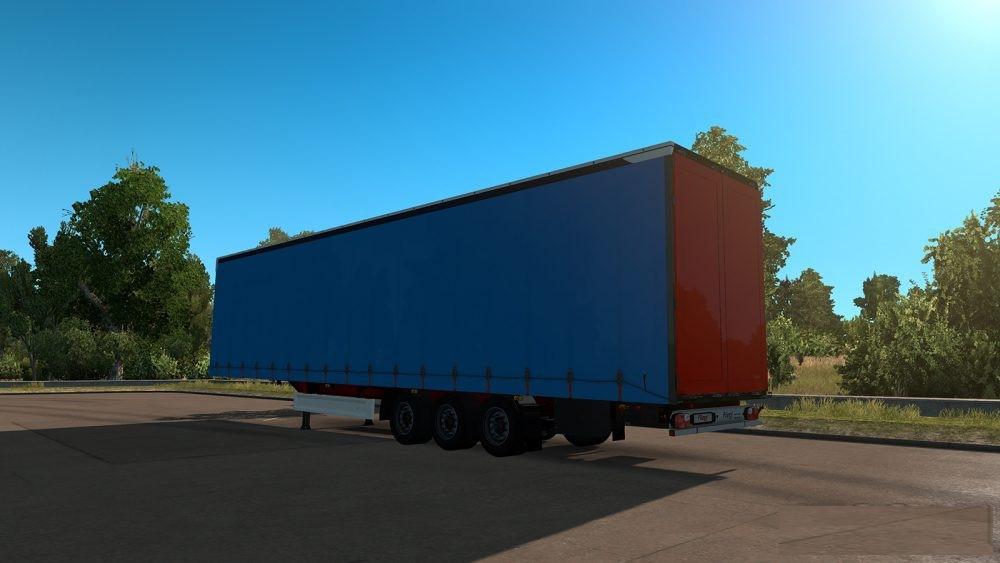 FLIEGL SDS350 MEGA TRAILER MOD – REWORK BY OBELIHNIO V1.0 ETS2
Game version: 1.27.*
Reworked to a completely stand-alone mod. Trailer for low-deck trucks with 159 SCS cargoes.
Features:
Fully standalone
SCS cargoes
High quality 3d model
Advanced coupling
Skinable (template in archive)
Custom license plate
Liftable axle
High quality lightmask with lp illumination
Wheels included
What is included in the rework: fixes to the 3d model; folder structure change to stand-alone; AO bake and new light masks (none in original); new collisions with advanced coupling support, support for the new trailer skin system.