Garmin 50LMT Navigator Mod v 1.2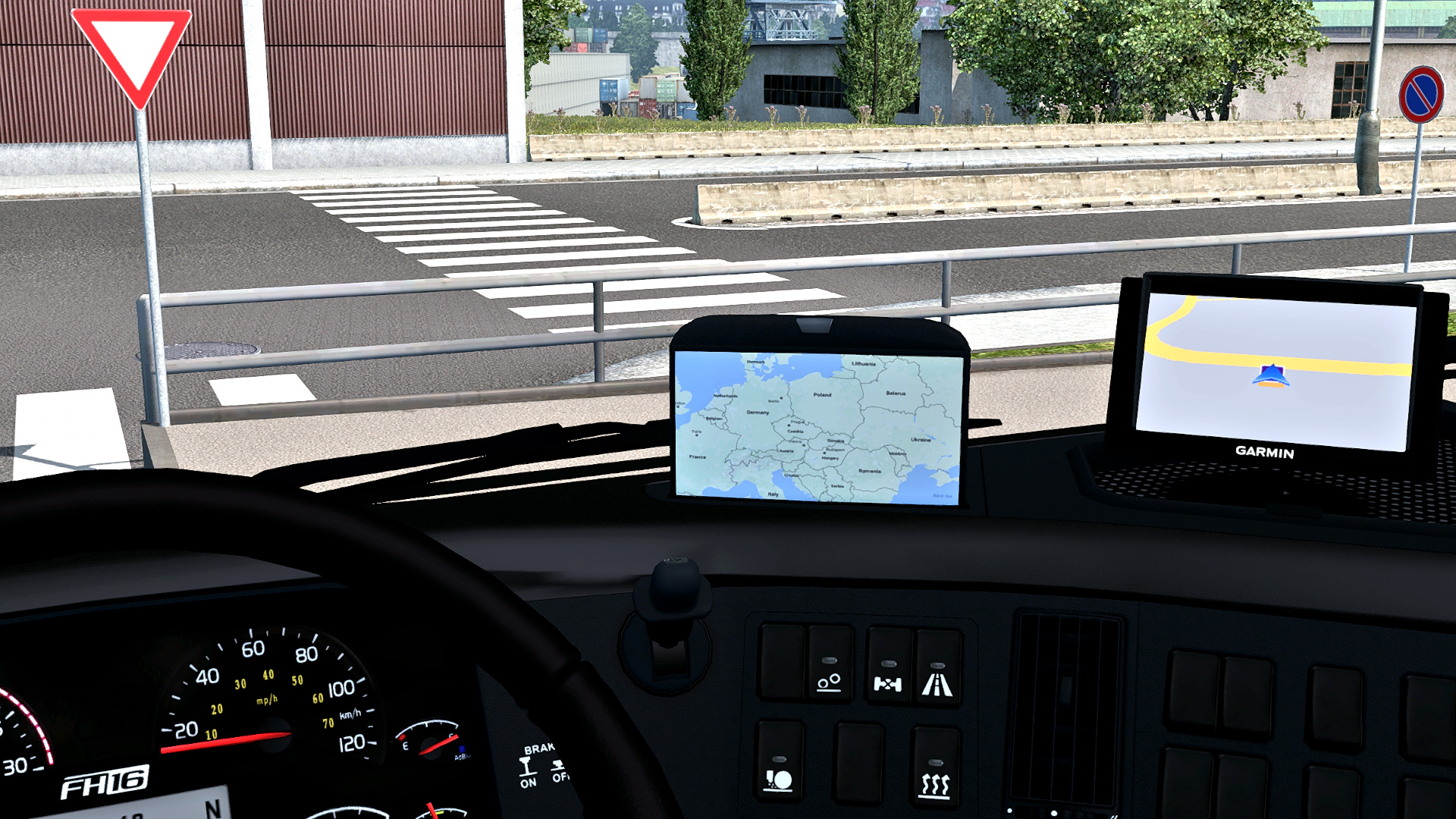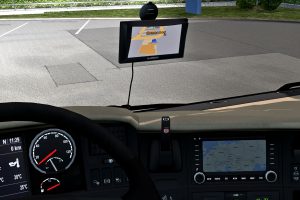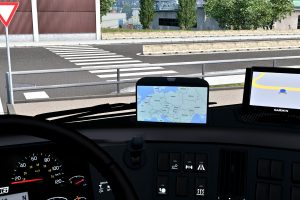 Garmin 50LMT Navigator Mod v 1.2
-This mod adds Garmin DriveSmart 50LMT navigator to the ETS2;
-HD textures were used;
-Navigator available in 3 colors: black, silver and truсk paint color;
-Navigator has 3 positions to choose from: default, rotated left and rotated right;
-Unit can be placed on the windshield and/or on the table;
-Added bright background and improved icon for truck position on the map;
-It is possible to place sun glare protective shield on the navigator;
-Suitable for every truck, which have red windshield slots;
-Mod disable integrated GPS and replace it by map of Europe.
Mod is tested on ver. 1.27.x. Work on previous version is NOT guaranteed!
Please do not reupload this mod to other filehostings and keep original link!
Changelog for version 1.2
-PMG model converted to new version to fix yellow errors in game log;
-Improved device model;
-Fixed uv-map errors;
-Added shadows.