GREAT POLAND V3.0 BY MODSPL ETS2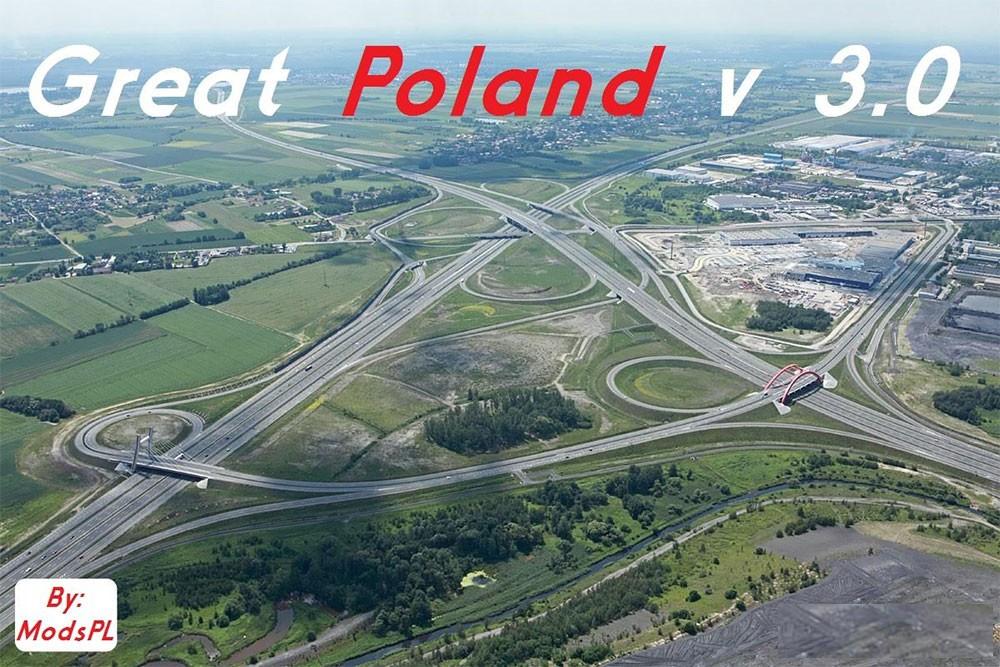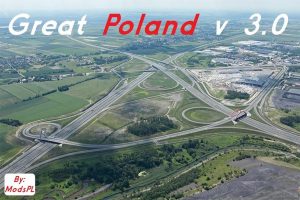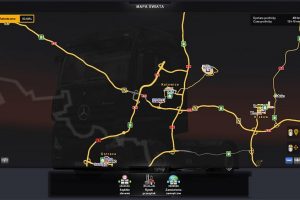 GREAT POLAND V3.0 BY MODSPL ETS2
New version is out!
This mod will rebuild some main roads/motorways/highways in Republic of Poland…
New roads:
– New, rebuilded A1 near Katowice
– New, rebuilded all S8 from Łódź to Wrocław
– New crossroad A1-A4
Rebuilded roads:
– part of A1 from Łódź to Gdańsk and as bypass of Katowice
– A2 near Łódź (3 lanes added)
– A4 from Kraków to Rzeszów
– A6 – bypass of Szczecin
– A8 – bypass of Wrocław
– S6 near Gdańsk
– S7 near Olsztyn
– S8 near Białystok, Warszawa, Łódź and Wrocław (also as expressway from Łódź to Wrocław)
– S8 -> southern bypass of Łódż
– S11 as Western bypass of Poznań
– S12 as Northern bypass of Lublin
– full bypass of Warsaw (west/north/south)
Also added/rebuilded:
– added numbers of main roads in Poland
– rebuilded both Polish ports
– added cityroad from Gdańsk to Gdynia
– company "Posped" in Lublin was replaced to Rzeszów
Mod for version 1.25 IT DOESN'T NEED PROMODS!
I don't know if mod will work with other maps and mods…
If there will be some problems just write them in comments.
Enjoy beautiful Poland!