High Traffic Mod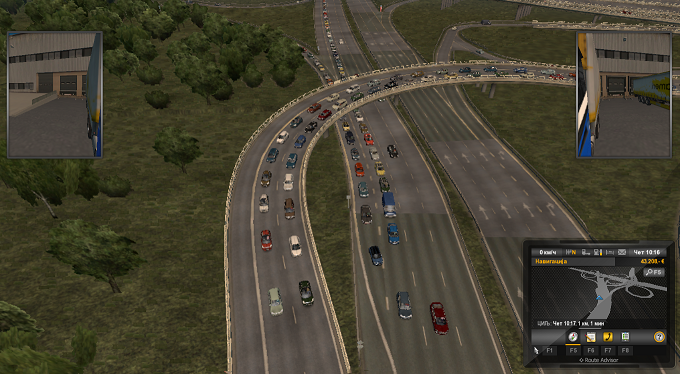 High Traffic Mod
Because of change in AI spawn rate by SCS, I recommend Rudi's Rush hour.
"This mod is mostly designed to those players who like high traffic" For long time I have been using D.B. Creation's High traffic and Traffic Behavior mods which I have constantly improved for personal use. After the release of the game version 1.26 my improvements became enough to work independently of D.B. Creation's mod. So I decided to create my own Traffic mod which I share with you. It has the following features:
– Different density on motorways, expressways and small roads.
– Density depending on the time of the day: it is changing every 15 min.
– Globally, during rush hour traffic is very high and during the night: Small roads has almost no vehicles, Expressways a bit more traffic and Motorways have many vehicles, but much less than during the day, which is realistic since many people travel at night.
Probability of spawning cars is 90% and for both buses and trucks is 5%.
With high traffic, behavior and fluidity are very important, so I recommend Better traffic flow and Improved semaphore cycles.