HOLLEMAN & CARGO UH 60 BLACK HAWK TRAILER MOD ETS2 V3.0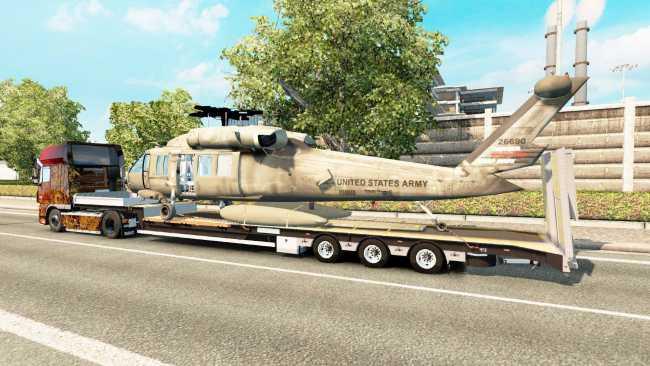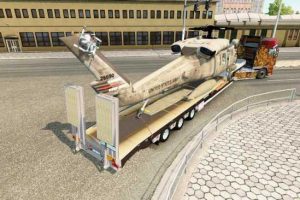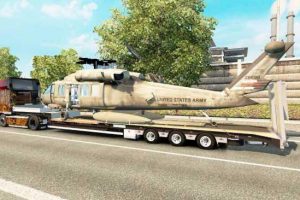 HOLLEMAN & CARGO UH 60 BLACK HAWK TRAILER MOD ETS2 V3.0
3-axle, low-bed trailer "Holleman". The transported cargo is a helicopter UH-60 "Black Hawk".
The weight of the cargo is 22 tons.
New in v3.0:
– The trailer is adapted for the version of the game 1.27.x,
– Added 5 new companies,
– Completely redesigned and correctly structured interior of the helicopter,
– The cargo is correctly placed on the trailer with a low platform,
– Added missing passenger doors,
– Added missing glass in all window openings,
– Added a lighthouse to the trailer.
Equipment:
– Completely self-contained model,
– Registered in 11 companies,
– Has its own wheels "Doll",
– Supports DLC "Scandinavia".