Ikarus 250-59 + passengers v06.04.20 1.36 MOD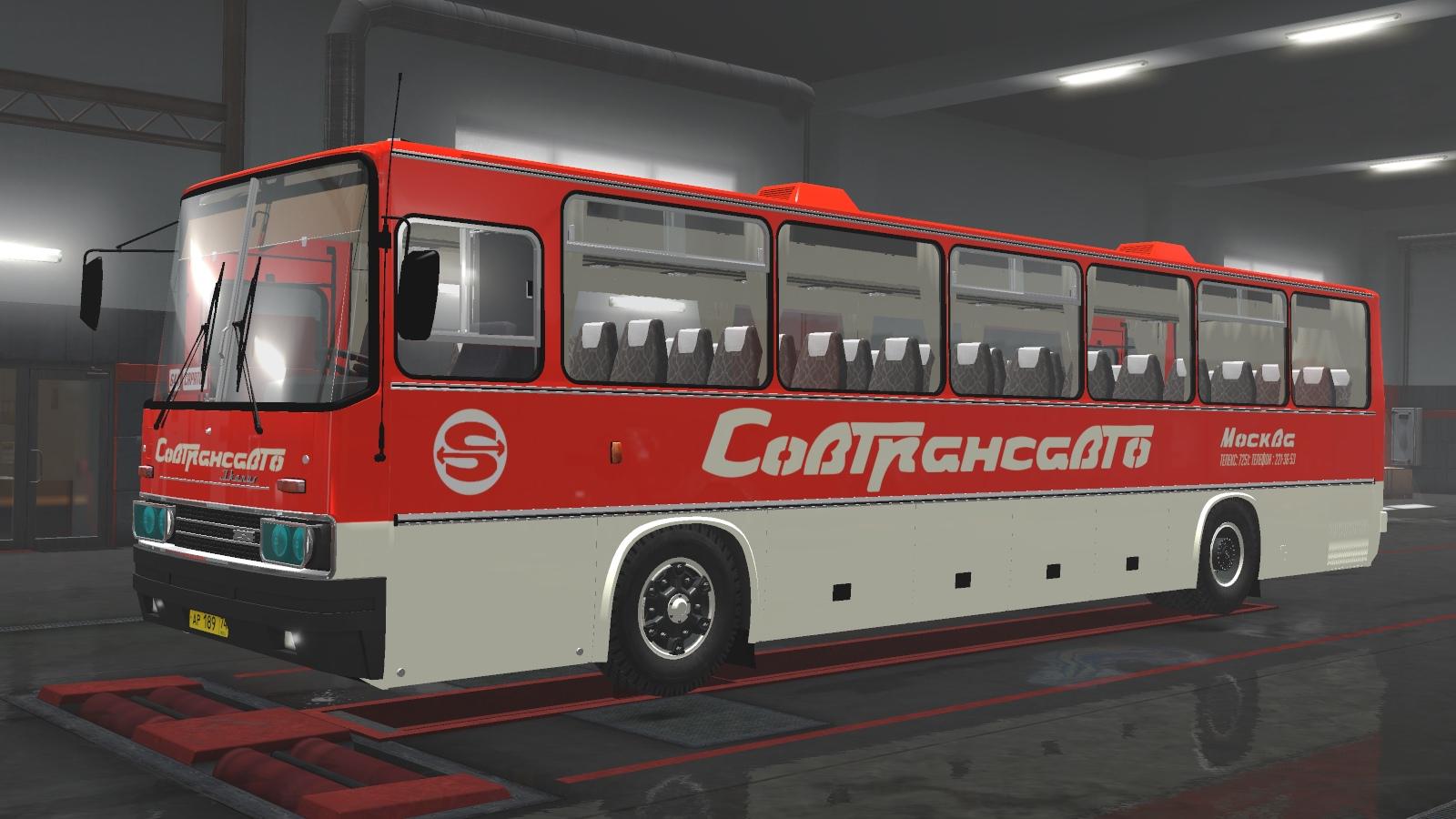 Ikarus 250-59 + passengers v06.04.20 1.36 MOD
Changelog v06.04.20
– A little detail of the body, interior. Texture editing.
– Complete animation processing.
– Added new transmissions.
– Sound correction.
– Redesigned passengers.
– Redesigned physics.
– Fixed spotlight.
– Added new accessories.
In this mod, the Ikarus bus with an index of 250.59 is presented.
Traced painting styles of real vehicles such as Sovtransavto,
Gemenc Volan, Borsod Volan, VolanBusz, AIR TOURS, and other various ATP.
Animated bus commands are executed as much as possible by the game, and correspond to the controls of this model.
New transmission options for manual transmissions and automatic transmissions (for fans of riding on
machine).
All of the listed transmissions in the game are real, which were put on
different models of icarus 200 series.
Passengers and passenger traffic.
Compatible with bass terminal and other passenger services.
When loading passengers, they will not appear in the cabin. Such an animation team does not exist yet!
You can seat passengers in the service center.
New members from Sisl's added. In addition to self-seating, ready-made sets with passengers with different degrees of filling are added.
For the mod to work successfully, it is recommended that the ikarus_250_59_2020.1.36 file be set high priority!
Recommended passenger mod – Bus Terminal for ETS2 1.36
The mod was tested on the default ETS2 card.
Files:
1) ikarus_250_59_2020.1.36
Additional mods:
1) ikarus_250_59_wheel_turnover (put above the main mod)
This add-on increases the speed of the steering wheel. 2.5 turns in each direction as produced from the Ikarus factory. Management becomes smoother for those who control the mouse or game wheel. Disabling this mod – steering wheel revolutions will be taken from the original mod (1.5 vol.)
2) ikarus_bus_terminal_adapt (put the "Bus_terminal" mod when using it)
Economic adaptation for Ikarus using the "Bus_terminal" mod.
To transport passengers you need to choose a trailer – "Type Ikarus"
3) ikarus_passageiros_mod
This is the same universal passenger mode from LiNuX – with one single change – the weight of passengers is removed.
For problems with the engagement of passengers – use the F7 key or a free camera.
The location of passengers in the company is in no way connected with the Ikarus mod, as well as the disembarkation of passengers!
The assembly compiled by the dealer is the factory assembly of Ikarus 250.59. (See bus specification)
All nodes (engine, transmission, axles) are the original parts of other models of Icarus two hundredth series. And collected according to their technical characteristics from the collected literature.
In connection with the transition of ETS to the new Fmod sound engine, the fate of the sound of this model on version 1.37 remains unknown, and when will we be able to prepare it. Therefore, this version of Ikarus with this sound will be the last.