IMPROVED DAF XF 105 TRUCK MOD V1.5.1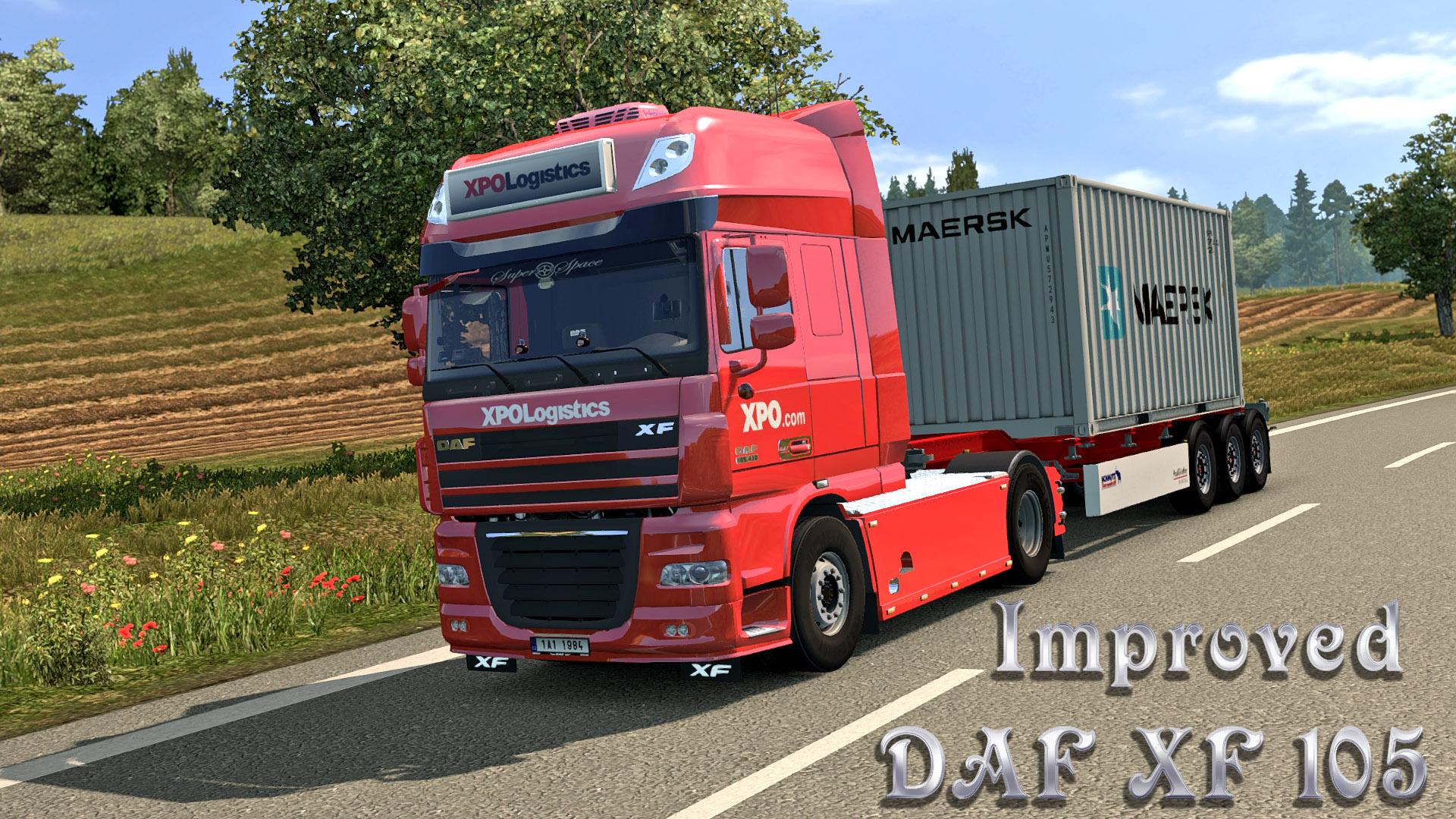 IMPROVED DAF XF 105 TRUCK MOD V1.5.1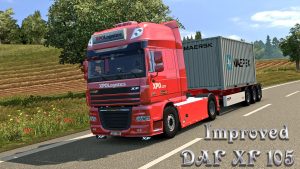 Changelog for v1.5.1
-Fixed overbright windshield bug;
-Fixed few small holes in interior models;
-Decreased brightness of roofsigns backlight;
-Fifth wheel for 6xX factory chassis moved backward;
-Fixed wrong light flares locators angles for custom chassis taillights.
Old:
-Completely reworked interiors and dashboard with HD-textures, new parts and components;
-Two new interior variants, four interiors total available: three factory and one tuned;
-Mod adds two new cabins: comfort and longline;
-Ten cabin variants total;
-Every cabin type has its own high quality internal and external interior models;
-New hd drivers models for both UK/EU interiors;
-More than 60 types of various tuning parts;
-Standard and custom chassis available (more than 100 combinations total);
-Added 3 and 4-spoke "old skool" steering wheels with various colors;
-Correct dashboard computer by 50Keda;
-Support for both EU & UK trucks;
-Improved visual look of truck model;
-Standard and chip-tuned engines, which vary by sound too (by Kriechbaum);
-Lots of realistic ZF transmissions (by Snoman);
-Added engine badges;
-Advanced coupling supported;
-Two new windshield wiper modes;
-And some other features, which i forgot))
Mod was tested on ver. 1.27. Mod is not compatible with any game versions earlier than 1.27. Mod doesn`t have OpenGL support!