Improved DAF XF 105 v1.2 ETS2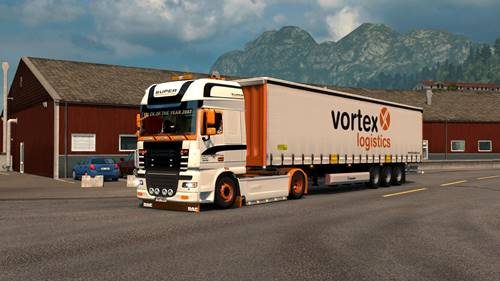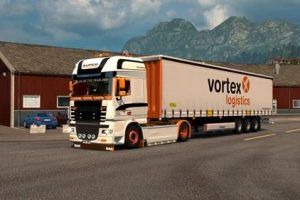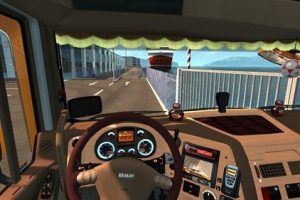 Improved DAF XF 105 v1.2 ETS2
Key features:
-Completely reworked interior and dashboard with HD-textures, new parts and components;
-Two new interior variants, four interiors total available: three factory and one tuned;
-Added 3 and 4-spoke steering wheel with various colors;
-Correct dashboard computer by 50Keda;
-New HQ outside interior models;
-Support for both EU & UK trucks;
-Improved visual look of truck model;
-Five new cabins and 30 new chassis variants;
-Standard and chip-tuned engines, which vary by sound too (by Kriechbaum);
-Lots of tuning parts
-Added engine badges
-Advanced coupling supported
-Two new windshield wiper modes
-And some other features, which i forgot)
!!!To use tuning parts from 50Keda you will need to install 50Keda Addons mod first!!
Mod is tested on ver. 1.25.x.
Changelog for ver.1.2 (29.09.16):
-fixed various errors in definition files, materials and some textures;
-added full support of ETS2 ver. 1.25. Older versions not supported;
-added various new tuning parts;
-added new various types of some existing tuning parts;
-heavy mod structure optimization;
-added one more engine sound by Kriechbaum;
-improved interior and some exterior textures;
-and other changes.