Kraz 260 1.30 ETS2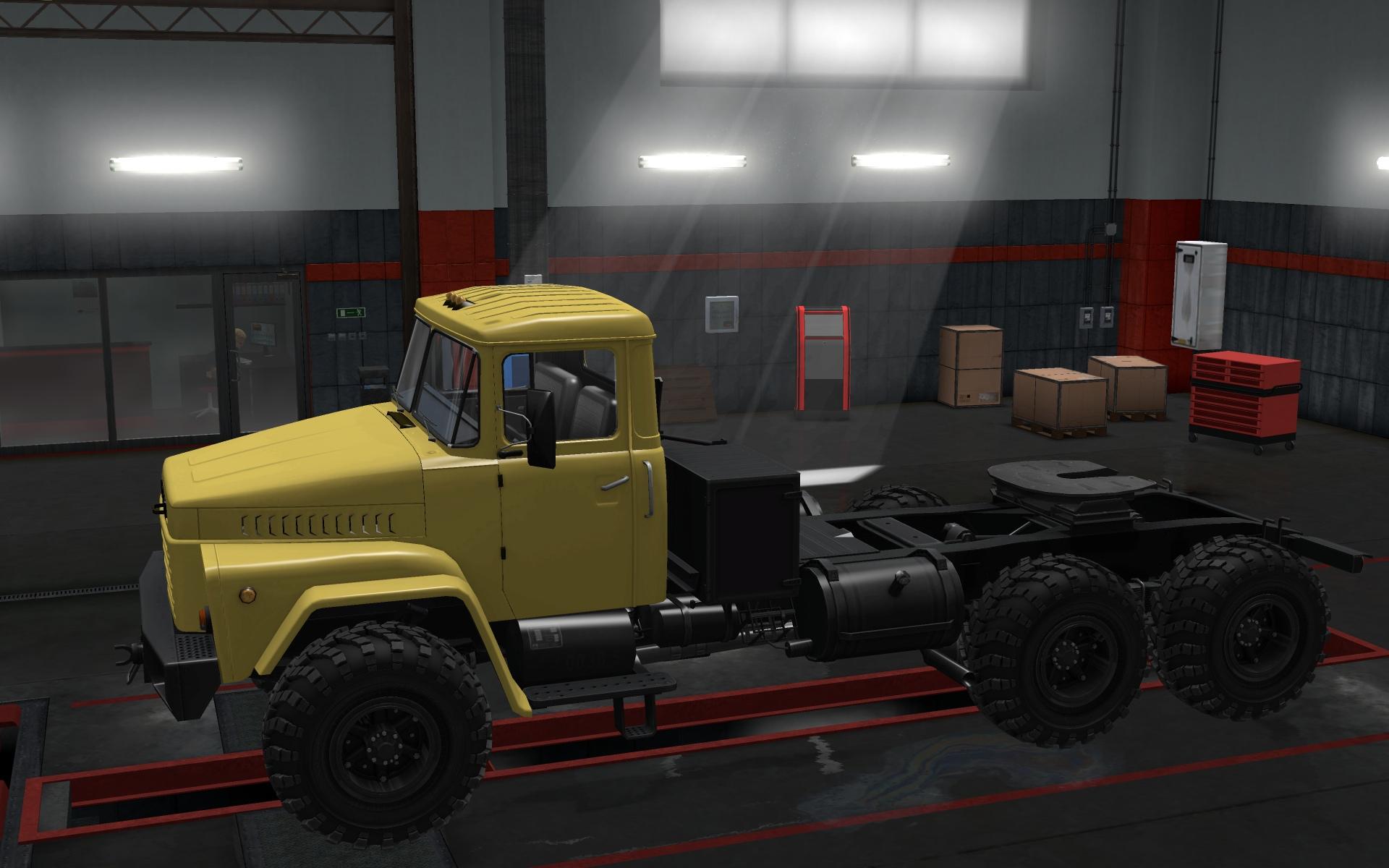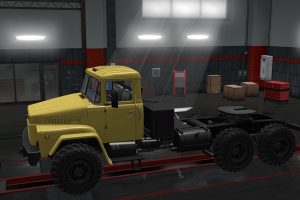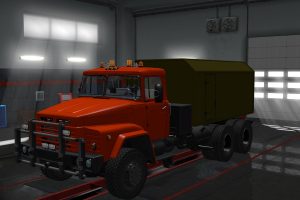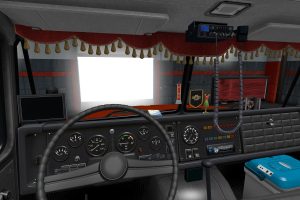 Kraz 260 1.30 ETS2
Fully independent model. Purchased at the Volvo 5 slot. It has its own tuning, its wheels, its own sounds, its own salon.
Update for patch 1.30
– Truck adapted to ETS version 1.30.x
– Returned lost textures (automata).
– Its engines with tuned power curves.
– Different variants of gear boxes.
– All instruments in the cockpit. The tachometer now shows the actual engine speed.
– Instead of the useless camera on the roof now the camera over the hood.
– Collision setting allows you to cling to both high and standard trailers.
Disadvantages: there is no support for advanced coupling.
Test on version 1.30