MAN TGX 2010 Truck Mod v 3.5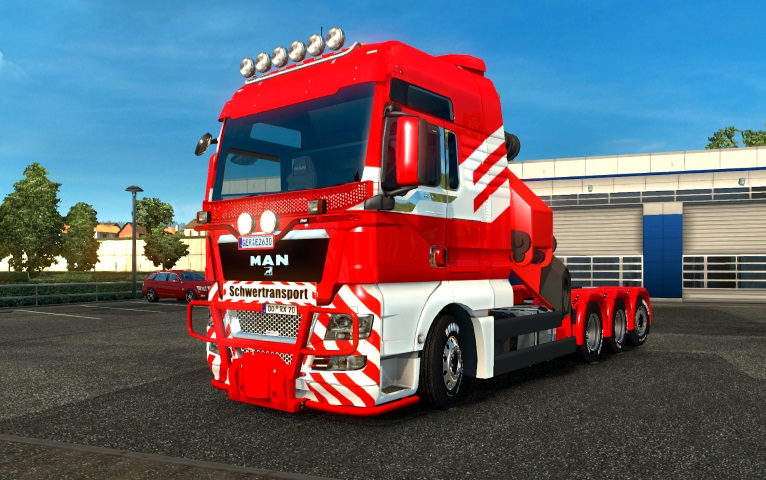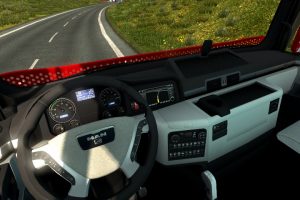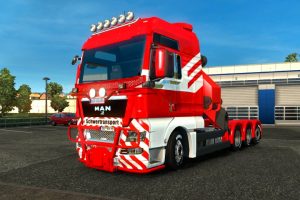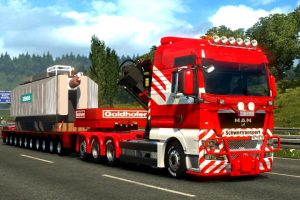 MAN TGX 2010 Truck Mod v 3.5
Mod Truck MAN TGX 2010 V3.5 for Euro Truck Simulator 2
Version: 3.5
Autonomous truck. Sold in MAN shop.
The basic model of SCS Software.
Additional Details
For version 1.27
What's new in version 3.5
Redone: rear mudguards (All chassis).
Added: New 8x4_4 body with crane and lifting rear axle.
Added: Sideskirt stock_cage for 8x4_4 chassis.
Added: visors with text.
Added: Huge bar on the roof (x cabin).
Added: front sign (Schwertransport).
Added: Deflectors.
Added: Transmission for heavy loads (coefficients 3.36 and 3.63).