Marcopolo G7 1200 6×2 Reworked 1.36 MOD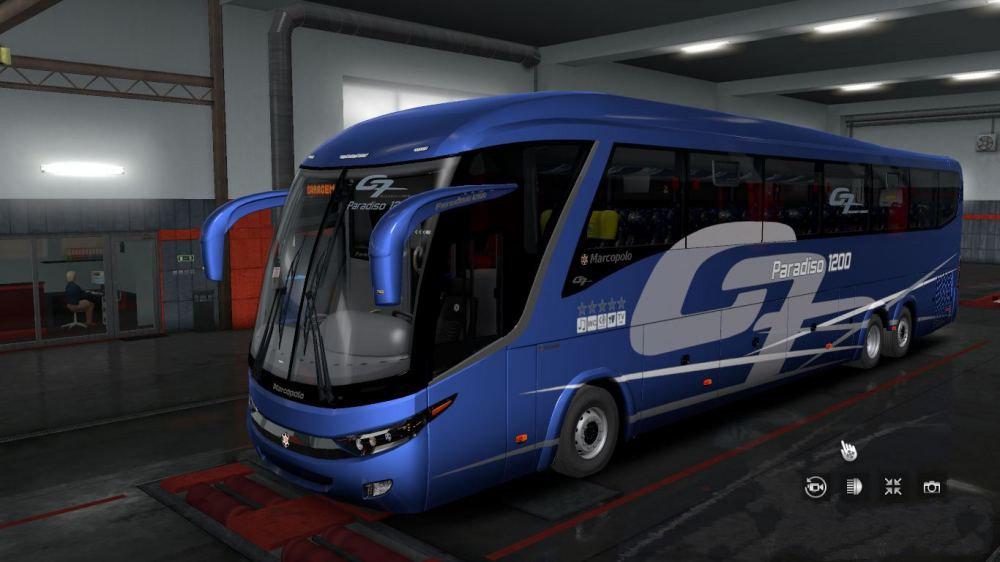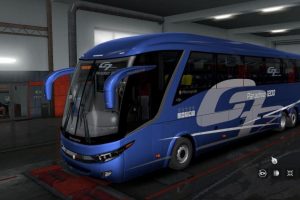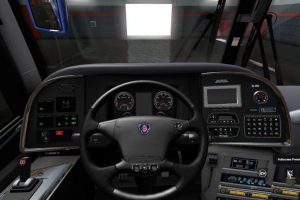 Marcopolo G7 1200 6×2 Reworked 1.36 MOD
• 6 options of different steering wheels: (road bus Originals).
• 5 Motors Options SCANIA and Sound different for each engine: (road bus Original)
• Skins 101 companies to choose from and five for you to edit your way.
• 3 textures Options in armchairs, curtains and internal trunk; (Master Blue) (Master Orange) (Green Marajoara)
• Optional the bank of the 2nd driver.
• 3D made from scratch, rich in detail and light.
• Optional internal Mirror: Simple FPS great. (With real reflection, PC with higher performance)
• Optional Exhaust.
• Shadows realistic.
• Several plates to choose from: Euro, Mercosur & National.
• 3 chassis 6×2 Options: Board Mod and Original plate ETS 2.
• Light in the White cabin. (Hint: The letter turns on the light)
• interior doors open: no external door opens, for the ETS2 has no external animations options.
• Optional TV.
• Signs: US and International.
• Led the hall's passengers: White, Orange & Blue.
• functional pedals with animations: Brake and accelerator.
• 3D Passengers inside the bus: Low people, medium or full.
• Optional: When passengers board they sit when landing out of the bus.
• Motors and improved physics.
• Options Automatic Transmission or Manual.
• Panel with functional animations. (With animation)
• 2 Dashboard Options: (board control)
• Now the Skins when choosing, as is with the sticky glass.
• improved windshield wiper. 3 speeds.
• Fixed all error & missing engine sounds.
• Changed hook position. Now no problem with the terminal mod.
• Improved vehicle collision. No more car passing under the vehicle.
It works for all maps that are updated to the version of the Mod Bus G7 1200 SCANIA 6×2.
( 1.35.x ) & ( 1.36.x ) dx11 only.