MARCOPOLO PARADISO G7 1800 DD 8X2 ETS2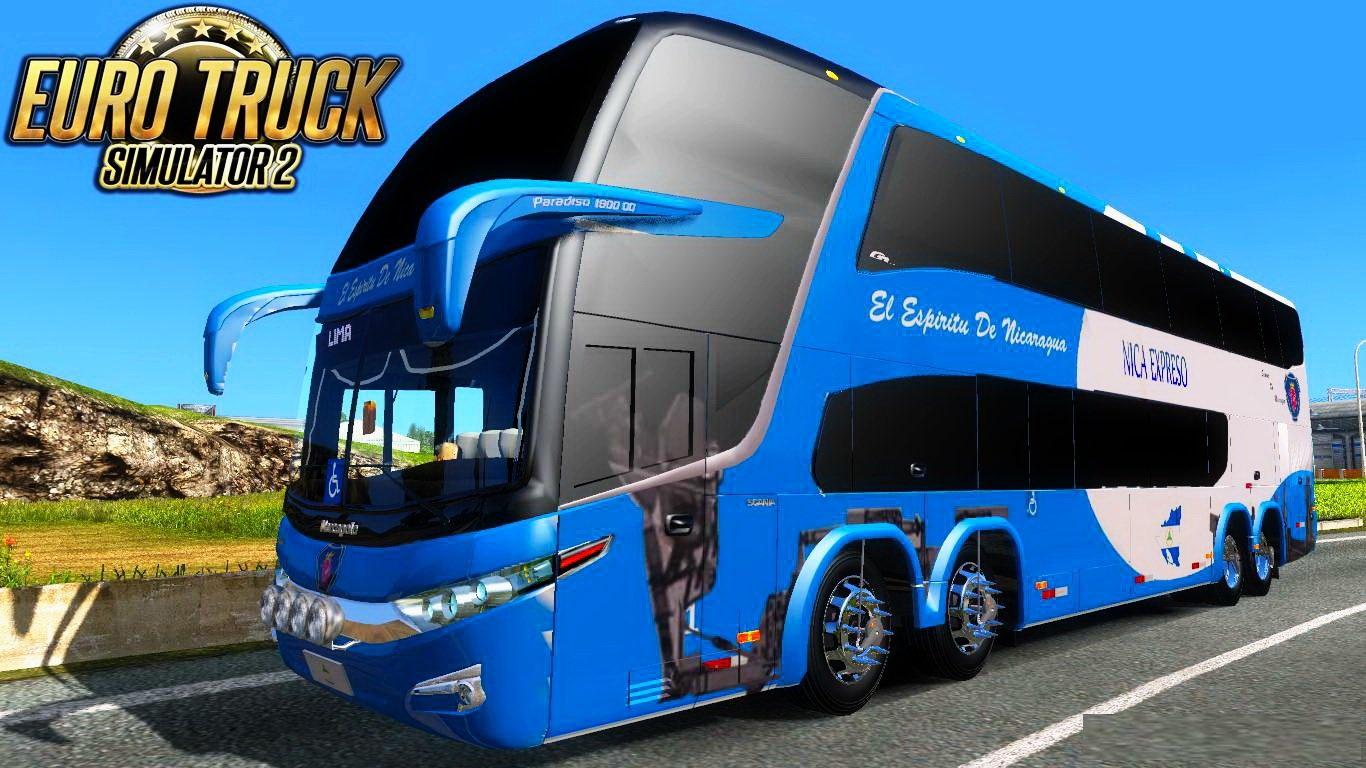 MARCOPOLO PARADISO G7 1800 DD 8X2 ETS2
Marcopolo Paradiso G7 1800 DD 8×2 + Interior v1.0 (1.25.x) for Euro Truck Simulator 2 game.
Marcopolo Paradiso is an intercity bus body, suitable for medium and long distances [1], manufactured by the company Gaucho Marcopolo. It was launched in 1984 and continues in production to this day.
It is produced on rear or mid-engine chassis: Mercedes-Benz, Volvo, Scania and Volkswagen.
The model was and is produced in various versions (heights) and had reformulations over time.
Components of the bus:
– new sound
– This version adds three new skin (ADO skin, skin red star, skin of Nicargua)
– New Scania box
– white Ribbon
– new chairs
– and much more
Tested on game version 1.25.x