MEGA PACK BRAZILIAN TRAFFIC MOD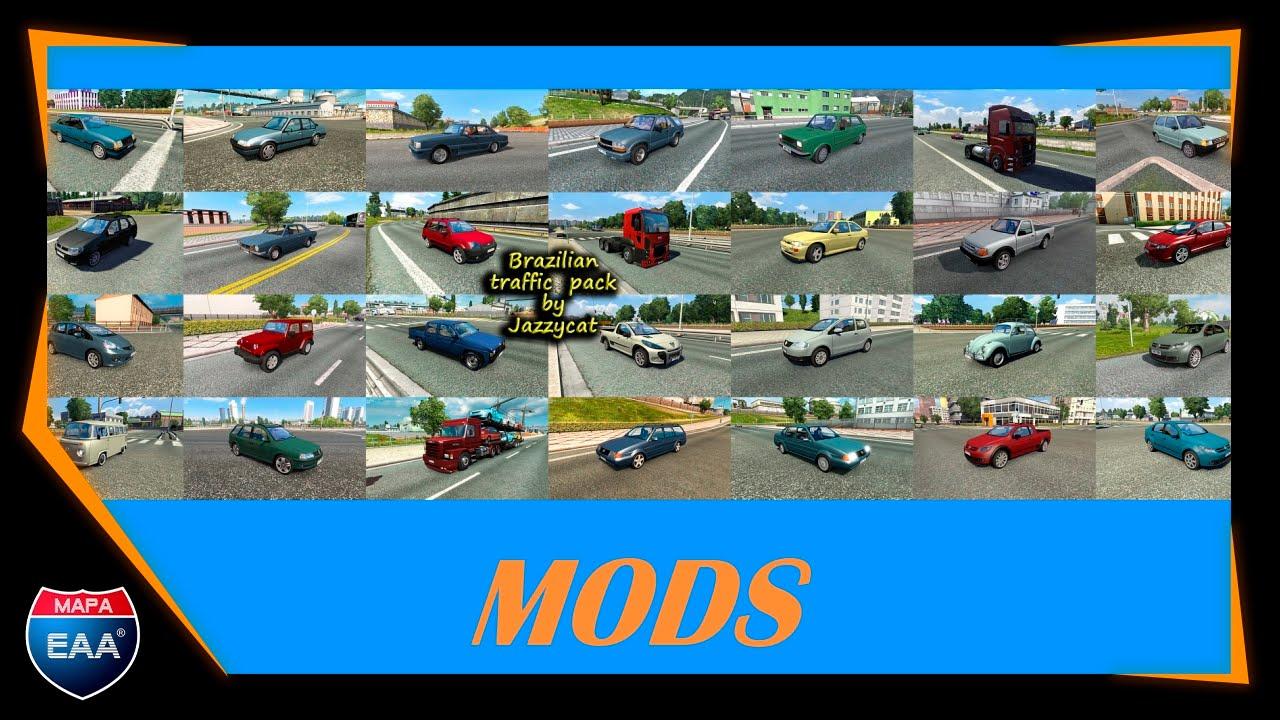 MEGA PACK BRAZILIAN TRAFFIC MOD
The Mega Pack Brazilian Traffic brings many trucks, cars, motocycles and a specific type of bus. They're compatible with many maps, buts It's recommended use Them with brazilian maps, like EAA or RBR map.
You can find the list of all mods in the packs inside the RAR file and inside of the packs. Enjoy them!
They're two packs and one special mod:
* 1: pack of brazilian trucks
* 2: pack of car, bus* and motocycles. (until now there is only one type of bus – TORINO – with many skins)
* Special mod: Carreta Furacão.