MERCEDES-BENZ ACTROS MP3 BLACK EDITION SKIN V1.0 FOR ETS2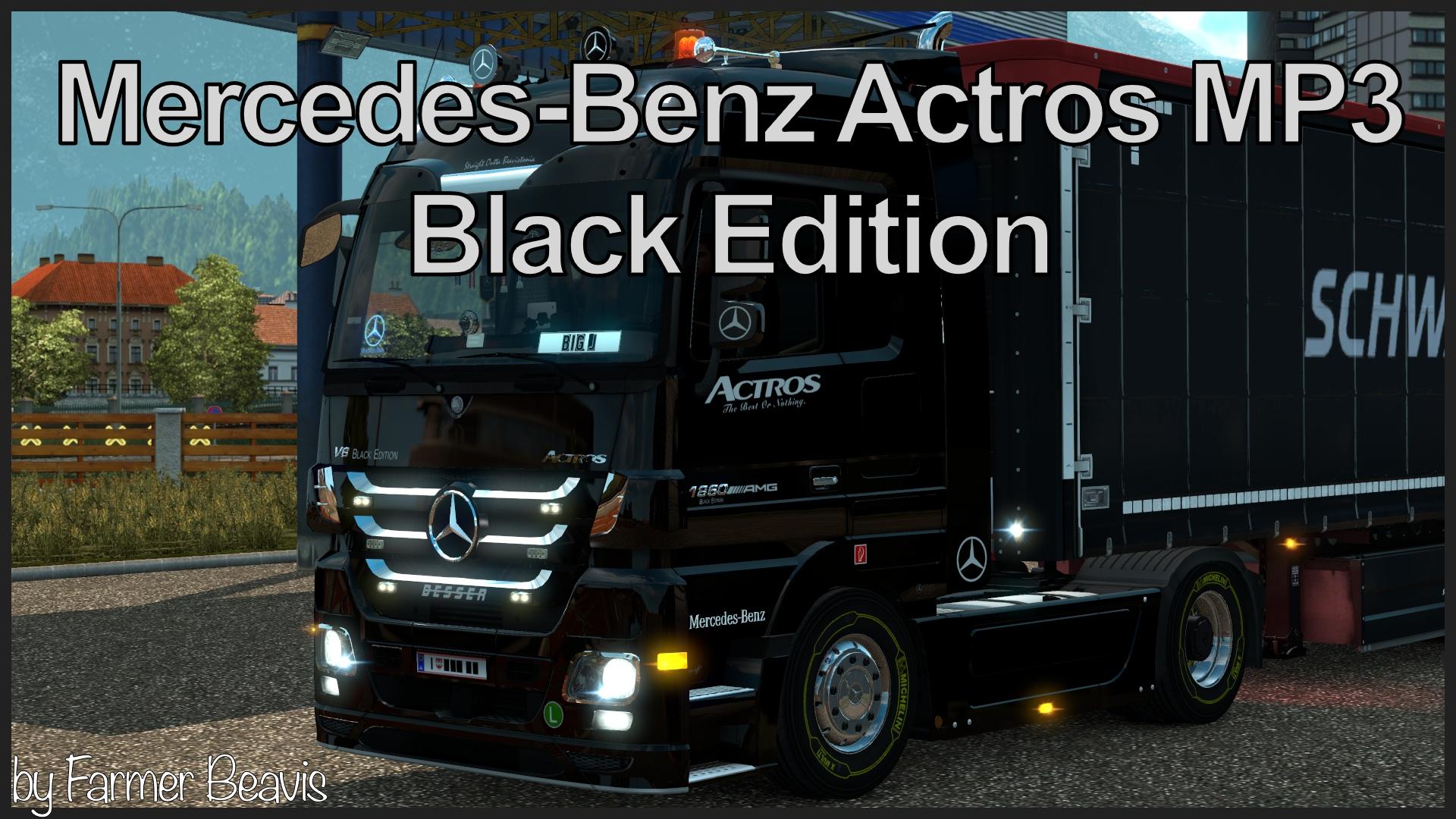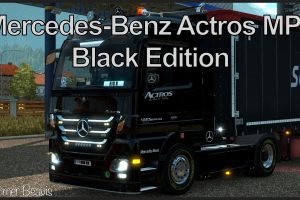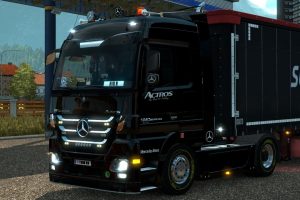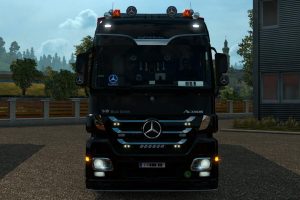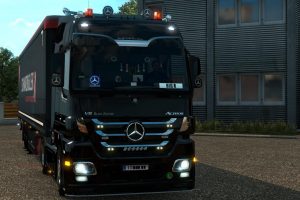 MERCEDES-BENZ ACTROS MP3 BLACK EDITION SKIN V1.0 FOR ETS2
Software used: Pixelmator
Tested on 1.25.x
Skin is designed for Actros MP3 Megaspace Cabin and looks best with side skirts.
I recommend using ByCaptial's Actros MP3 rework mod for the best results!
Just move 'Skin_MP3_BlackEd.scs' into your ETS2 Mod folder and activate it in the mod manager. The paint job has a proper manifest and therefore is mod manager ready.