Mercedes Benz O-362 MOD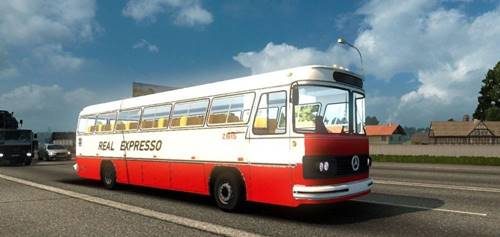 Mercedes Benz O-362 MOD
Mercedes-Benz Monobloco O-362 – a model of a passenger bus engineered Mercedes-Benz engineers in the early 70s. Production and manufacturing bus Monobloco O-362 was established in Brazil under license from Mercedes-Benz German concern.
Forms and contours of the body Monobloco O-362 repeat appearance art 60s, technically O-362 did not shine but innovative solutions are simple and reliable, it is necessary to market the emerging economies.
After just 3 years from the start of production on buses Mercedes-Benz O-362 already carried out more than a third of all passenger traffic in Brazil.
Mod bus Mercedes-Benz O-362 perfectly captures the spirit of the time, the author of a quality 3D model of the body and the interior was used. Tuning is absent in only two available skins.
Test version ETS2 1.24.2.2s
Bus Monobloco O-362 is sold by Mercedes dealer