Mustafa Demir Scania G420 v1.0 ETS2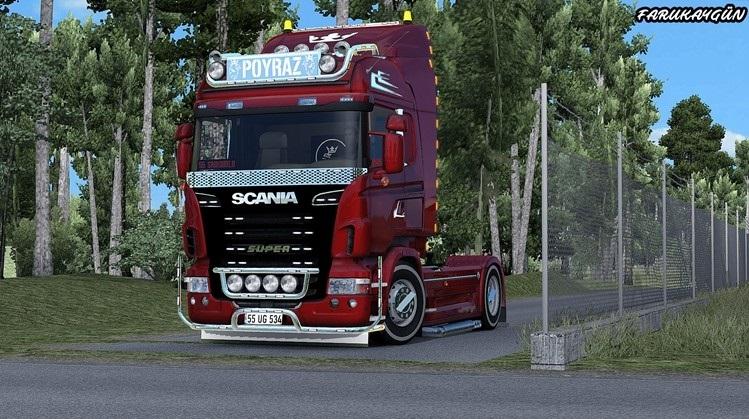 Mustafa Demir Scania G420 v1.0 ETS2
ENG
– Led: Erdem Kuzey
– Headlight: RJL
– Wheel: Yıldırım Work's
– Curtains:?
– DDSs: internet
– LEDs on "O"
– The car is not finished yet I have a complete deficiency Exint whether the cabin lights or something but the vehicle for a long time corner I'm going to get the computer I'm going to share it for now V1 V2'e Everything Completely Completed Games.
***
TR
– Led : Erdem Kuzey
– Far : RJL
– Jant : Yıldırım Work's
– Perdeler : ?
– DDS'ler : Netten
– Ledler "O" Tuşu İle Yanıyor
– Araç Daha Bitmedi Tam Olarak Eksikleri Var Exint Olsun Kabin Işıkları Falan Vesayire Fakat Araç Uzun Zamandır Köşede Bekliyodu Bilgisayarı Kaldıracağım İçin Şimdilik V1 Olarak Paylaşıyorum V2'de Herşey Tamamen Bitmiş Olacak Keyifli Oyunlar.