PENGUINS TRAILER AND CARGOPACK V2.6.1 FOR 1.25 ETS2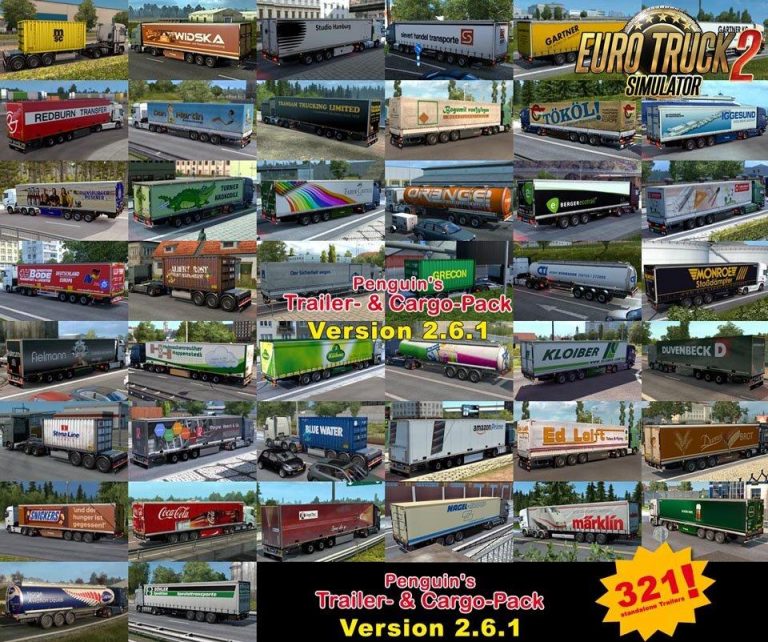 PENGUINS TRAILER AND CARGOPACK V2.6.1 FOR 1.25 ETS2
Here is the current version of my Pack 2.6.1
There are 21 new trailers from 15 new companies added, so that the pack now includes 300 trailers of 255 companies. Some trailers and companies are again wishes of users.
In addition, as always I have made 'old' trailers design changes. To some company-trailers I made additional variants.
This pack replaces my previous pack (2.6) as always! So do not activate both together!
The pack runs under 1.25, error and warning-free and 32 new trailers also have the 'saddle function for experienced', or the crank animation. It is compatible with other trailer / cargo packs. Tested together with all Jazzycat packs.
The thumbnail contains only the last 51 trailers, in the download file are all five preview images.