PHYSICS MOD V3.0 ETS2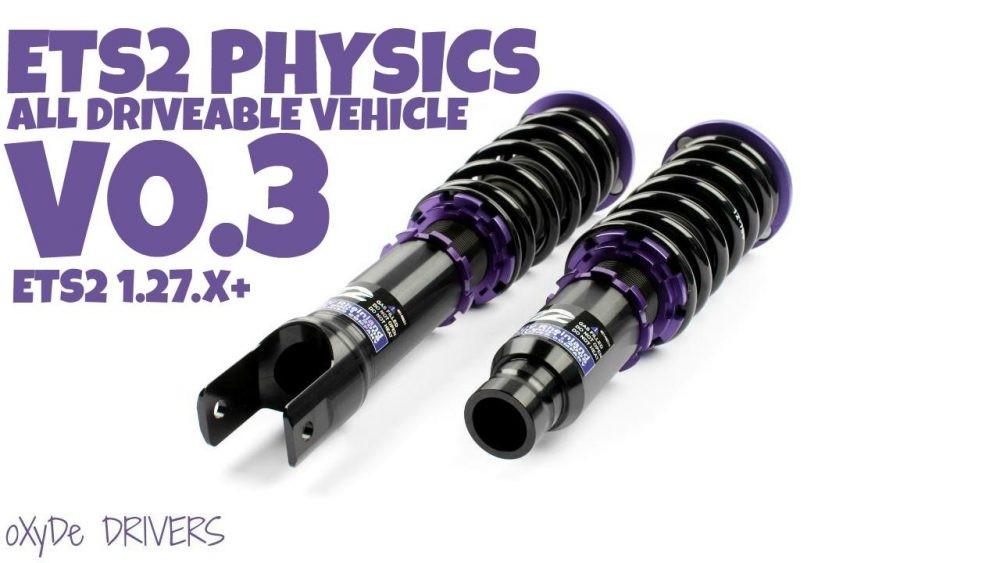 PHYSICS MOD V3.0 ETS2
Hi guys, this is my first Physics for ETS2. So it's not in point yet like my ATS Physics.
This physics will change the transmission feel and suspension.
#For the transmission:
– The only thing is changed, is the clutch viscosity is increase (was 1.0 now at 1.20) For Manual H shifter only.
– The sequential mode clutch viscosity is still stock (1.0). But I will touch when the rest is okey.
– The RPM will drop slower when not in gear or giving gas. (was 1.0, now a 2.0)
#For suspension:
– Now the trailer and truck can roll separately at 10 degrees and pitch a 20 Degrees.
– The suspension are little bit softer than stock physics.
– That mean that the truck will re-bounce when going on a bump
– The Cabin can shake when turning or going over something. Still in W.I.P
TRUCK CAN ROLL IF GOING FAST IN CORNER !
TRUCK CAN OVER-STEER AND UNDER-STEER.
– Still in WIP !
The goal is that I want to make the "worst" physics to a "real feel" physics, I never drive a real truck in real life, but I can make it from YouTube Video.
Recommended to use with a steering wheel and clutch pedal, but you can use this mod with other controllers !