Real Tyres Mod v6.0 1.27.x-1.30.x ETS2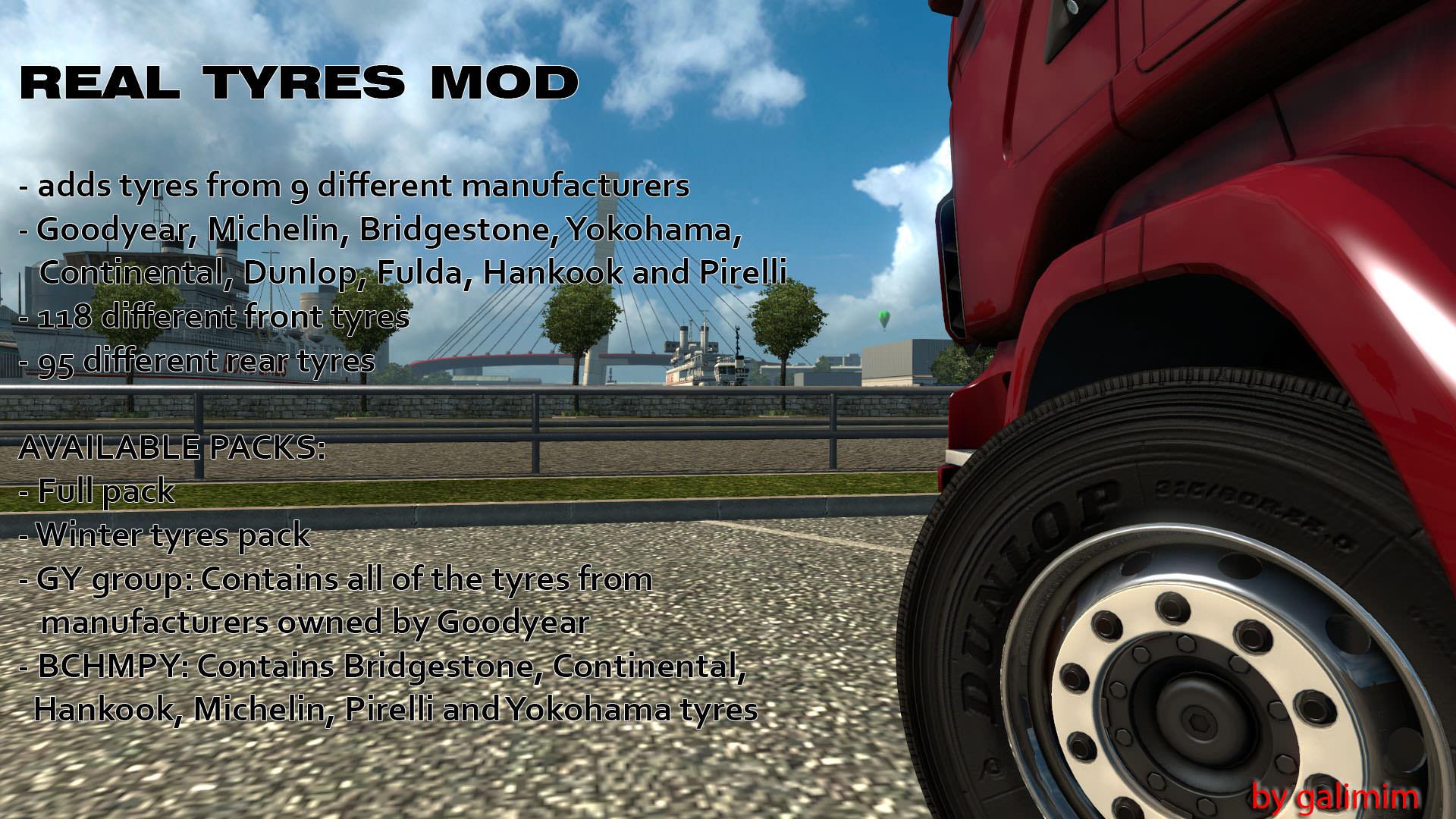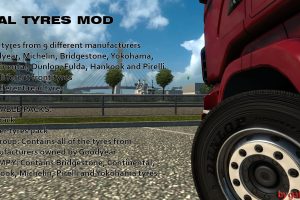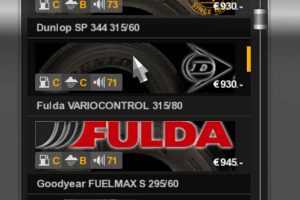 Real Tyres Mod v6.0 1.27.x-1.30.x ETS2
Changes v6.0:
Added Dunlop SP 346 and 446, Goodyear Omnitrac Pirelli FG, FR, TG and TR tyres
Change to international spelling
It includes 118 different front and 95 different rear tyres from some of the biggest tyre manufacturers Goodyear, Michelin, Bridgestone, Yokohama, Continental, Dunlop, Fulda and Pirelli!
All of the data about tyre performance was taken from official websites of said manufacturer. The data used is for the corresponding tire size so even the same tyres in different sizes can vary.
The prices for front tyres are for set of two and prices for rears are for set of 4.
Prices were taken from various internet tyre suppliers and may vary from country to country and from website to website.
As of version 4.5 this is now fully standalone mod. It should work with all 22.5″ rims that use stock wheel position.
With version Hankook tires were added so BCMPY pack became BCHMPY!