ROMAN DIESEL V0.1 BY TRAIAN Truck ETS2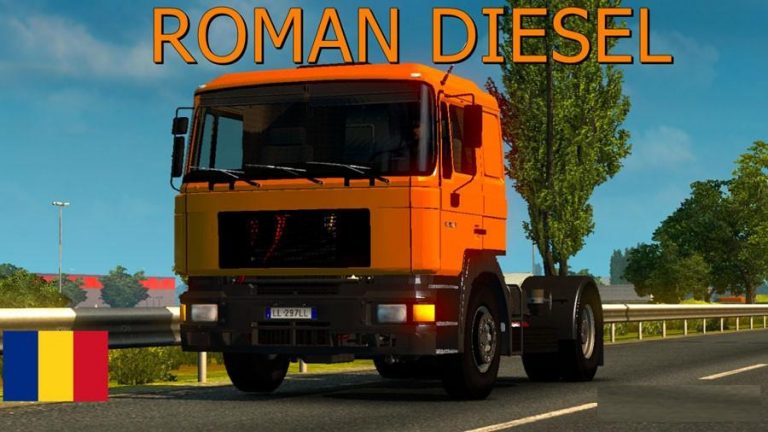 ROMAN DIESEL V0.1 BY TRAIAN Truck ETS2
Roman Diesel v0.1 – First Romanian truck in ETS 2!!!
Roman Diesel (also known as Raba) is a romanian old-school truck.
This is my first truck that i made for this game and don't expect to be perfect.
What does the truck have at the moment?
-Its original engine with 200hp
-Its original 6 speed transmission
-1 dirty skin
-You can customize it
-It has a MAN F90 interior but i'm working to make its own interior.
This the first version, I will continue to work on it.
Works on 1.25 and you can find it in MAN truck dealer.