Spring Weather Mod v2.8 ETS2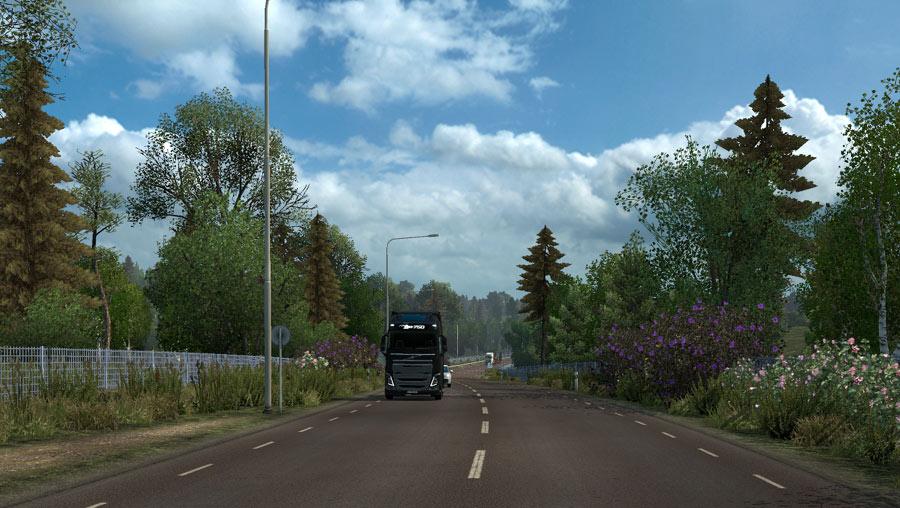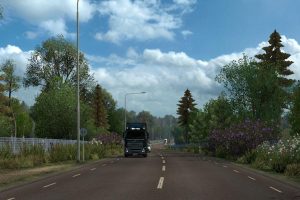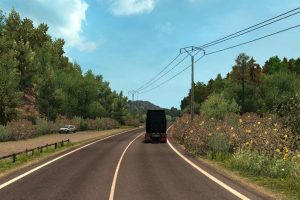 Spring Weather Mod v2.8 ETS2
This mod simulates spring weather and environment and replaces older low-res assets with newer high-res versions.
Features
Spring weather and environment
Spring vegetation
Low-res vegetation, road, grass and field assets replaced with high-res versions
Old sidewalks replaced
Spring daylight hours
HDR reduced
Improved rain and wheel spray
Appropriate temperature readings
No harvesters
Compatibility Latest Version: 1.30
Works with Promods, TSM, RusMap, MHA and others.
Compatible with all map DLCs.
Changes in v2.8
Grey cloudy sky and lighting weather profiles added
Improved grass colouring
Some larger flower bushes replaced with smaller versions
Improved Spring vegetation in Italy
Violet tulip fields removed
Wheat fields added to older parts of maps
Some older sidewalk textures improved
Pines re-introduced in France and Italy
Improved OpenGL compatibility (thanks to qUattro)
Recommended settings
HDR: Enabled
Vegetation Detail: High
Grass Density: High
Important!!
Spring is a weather and graphics mod so other weather, graphics, natural lighting and HDR mods should be disabled.
Spring Weather should be given a HIGH priority in Mod Manager.