TANDEM CHASSIS ADDON FOR MERCEDES ACTROS MP3 REWORKS MOD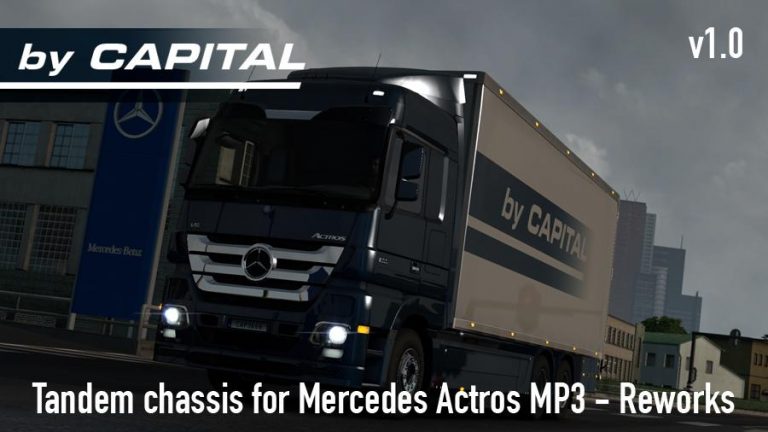 TANDEM CHASSIS ADDON FOR MERCEDES ACTROS MP3 REWORKS MOD
This addon comes with four tandem chassis for MP3. All chassis has the same tuning options as the original chassis. It also has several different side skirts exclusively for the tandem chassis, both painted and plastic variants. It also has short spoilers exclusive for the tandem chassis.
• 6×2 Tandem Rear stear
• 6×2 Tandem Rear stear Taglift
• 6×4 Tandem
• 6×2 Tandem Taglift
Available tandem boxes are the same as in Flemming V's BDF Tandem Truck Pack.
The boxes uses the same skins as Flemming V's pack so they are easy to skin.
Known issuses
Cooling unit on coolbox is colliding with the cab. Use spoilers and you will not notice.
4×2 tandem chassis missing. Will be added in the future.