Trailer Pack Fuel v1.02.00 ETS2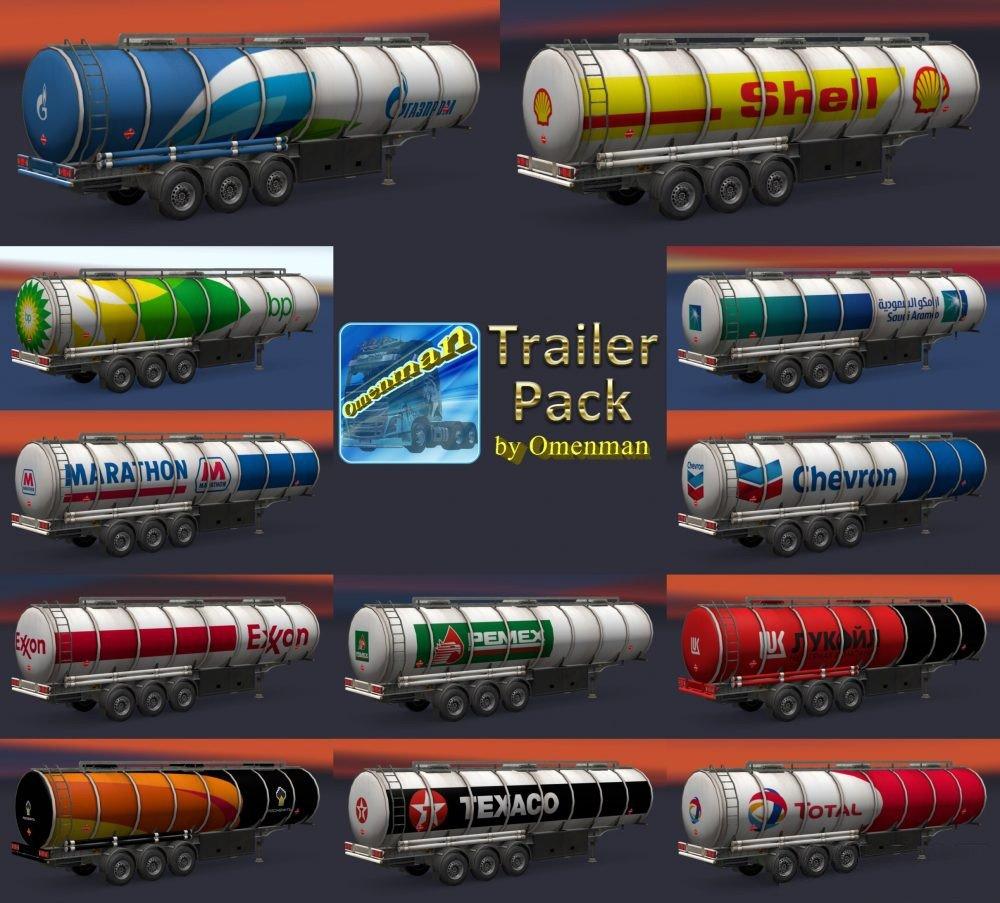 Trailer Pack Fuel v1.02.00 ETS2
Mod of trailers with skins of oil and gas companies.
In the package 89 company, 4 cargo and 12 skins for tank "Fuel":
– British Petroleum
– Chevron
– ExxonMobil
– Marathon Petroleum
– Pemex
– Royal Dutch Shell
– Saudi Aramco
– Texaco
– Total
– Gazprom
– Lukoil
– Rosneft
Changes in version:
1. All trailers have a renewed registration of cargoes in accordance with the profiles of companies and types of cargo.
2. Added companies from DLC "Vive la France!" and DLC "Italia".
3. Changed the format of the package version.
All trailers are autonomous and included in the traffic.
For version 1.30