TRAILERS AND CARGO PACK MOD BY JAZZYCAT V4.9 ETS2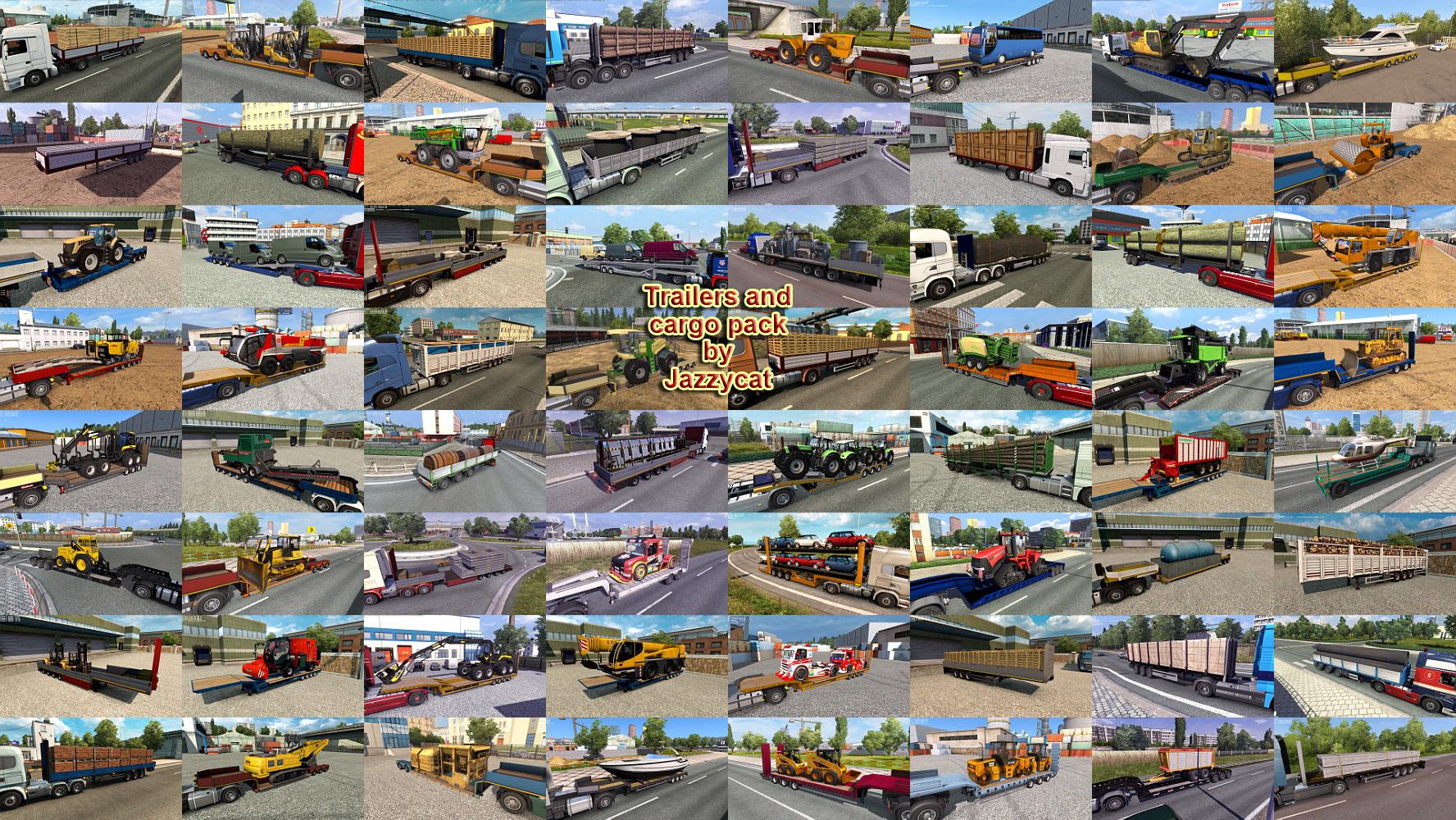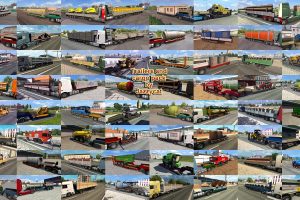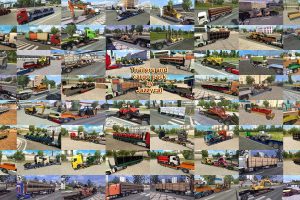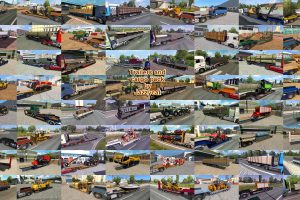 TRAILERS AND CARGO PACK MOD BY JAZZYCAT V4.9 ETS2
Version 4.9 – added 3 new tanker trailers, new cargo, new skins, new traffic trailers, fixed bug with 'advanced coupling' for Böse trailers.
Pack adds in game new trailers (Kögel, Fliegl, Böse, Närko, Lamberet, Chereau, Schmitz, Bodex, Wielton, Fruehauf, Schwarzmüller, Kassbohrer, Rolfo, D-Tec, Samro, Krone, Pacton, Ekeri, Goldhofer, Kröger, Aydeniz, Nooteboom, Sommer, Estepe, Fontaine, McLendon, Krampe, Kotte, Panav, Kempf, Galtrailer, Michieletto, Groenewegen, Chmzap, Maz, Nefaz, Szap, Tonar, Odaz and others), new cargo, new traffic trailers.
New cargo added to 295 companies for all popular maps.
All standalone.
Works on any maps.
For version 1.27.x
Compatible with all my packs.
Included english and russian versions.