Volvo VNL670 v1.5.3 by Aradeth ETS2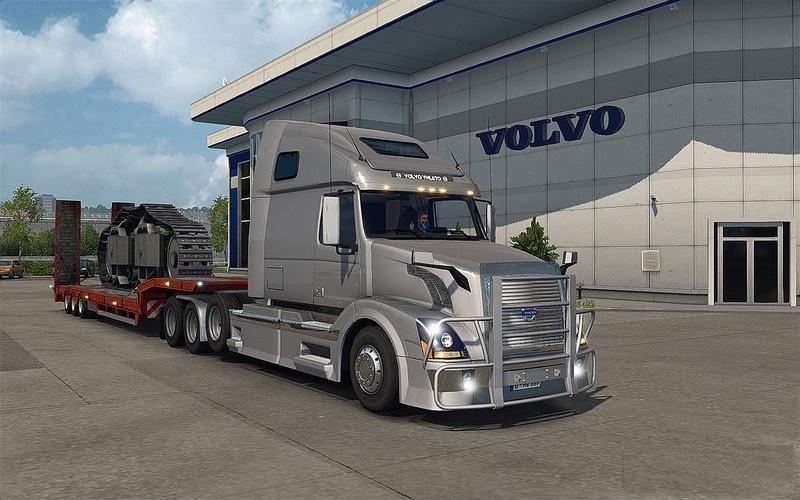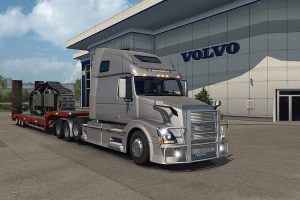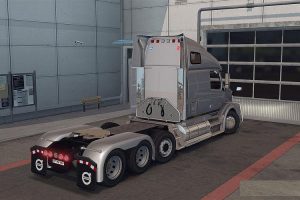 Volvo VNL670 v1.5.3 by Aradeth ETS2
* You can find the truck in VOLVO Dealer.
* It's compatible with ETS2 v1.30
* This mod is completely error free on both MAC and Windows.
If you see crash or errors, it's definitely not releated to this mod.
Main features;
– 12 different chassis.
– Volvo, Cat, ISX, Cummins, Paccar engines with own sounds.
– I-Shift, Eaton Fuller, Allison transmissions.
– 5 different interiors with 900 and 1800 degree steering wheel support.
– Full animation support.(Wheel, gps, transmission, pedals, indicators, sticks, tv etc.)
– Standalone and available in quick jobs.(UK included)
– Compatible with all DLCs.
– Both exterior and interior model have almost the same amount of polygon count as vanilla trucks that means in-game fps will not drop while driving this truck.
– A wide variety of exterior/interior customization options.
(Overall 300+ different options on 60+ different parts of the truck, plus lots of accessories.)
CHANGELOG
v1.5.3 (Apr 8, 2018)
-Compatibility fix for ETS2 v1.30
* To fix reversed left mirror: sell your bonnet mirrors, then buy them again.