AI Realistic lights v2.0 for ETS2 1.30.x ETS2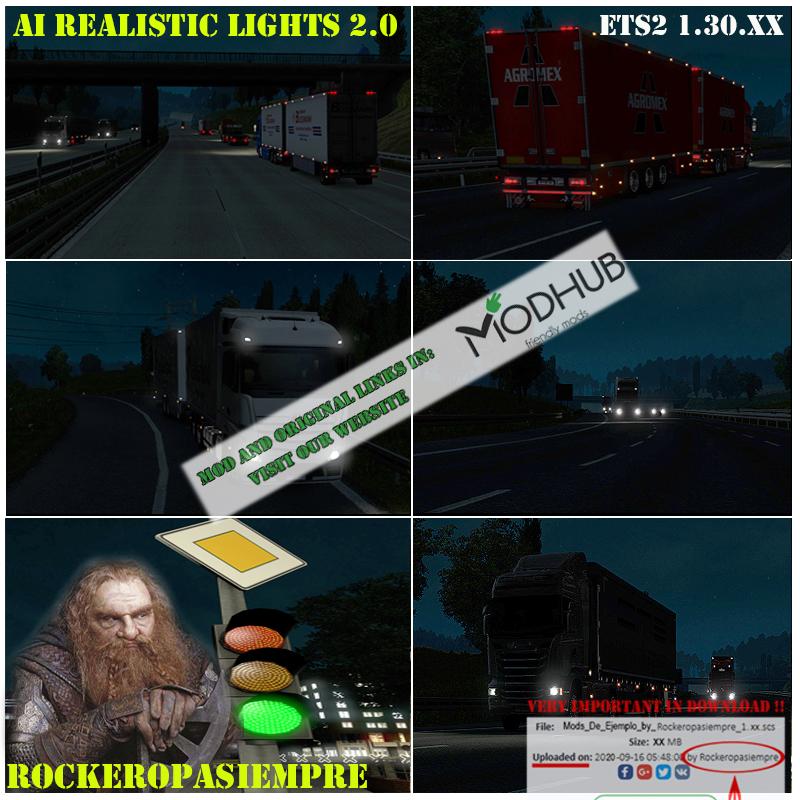 AI Realistic lights v2.0 for ETS2 1.30.x ETS2
AI Realistic lights v2.0 for ETS2 1.30.x
Update of mod.
PROHIBITED TO RESUB THE MOD TO ANY SERVER WITHOUT PERMISSIONS.
Changes in Version 2.0:
– File update.
– Increased the flashing light beam of vehicles and trucks.
– Greater intensity and definition of headlights and brakes of cars and trucks.
– Small adjustments in the definition of IA headlights.
– Mild correction on the red rear lights and brake lights.
– Higher texture quality of the LED (HD) semaphores.
– Diminished external brightness of street lamps.
Author: Rockeropasiempre
Weight of the file: 3,2 Mb
regards