Cooler Trailer BDF Tandem Skins Aldi, Netto, Radeberger, DrQuendt Truck Skin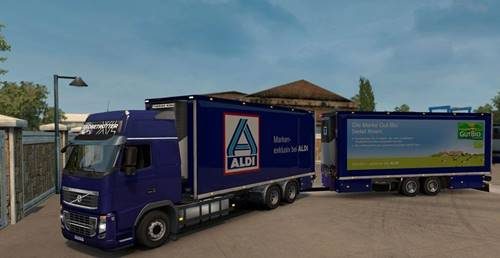 Cooler Trailer BDF Tandem Skins Aldi, Netto, Radeberger, DrQuendt Truck Skin
This skins are espacilly for the Cooler Trailers of BDF Tandem Pack!
There are 4 german companies included:
– Aldi Nord (supermarket)
– Netto (supermarket , no space here for a pic but everyone knows "Netto" hehe)
– Radeberger (beer)
– Dr.Quendt (baked goods)
Unzip the .rar and copy one .scs into your mod folder.
Pls read the .txt in the folder if you want to use more then one skin at the same time.