EXHAUSTS FOR TRUCKS V1.6 BY NICO2K4 MOD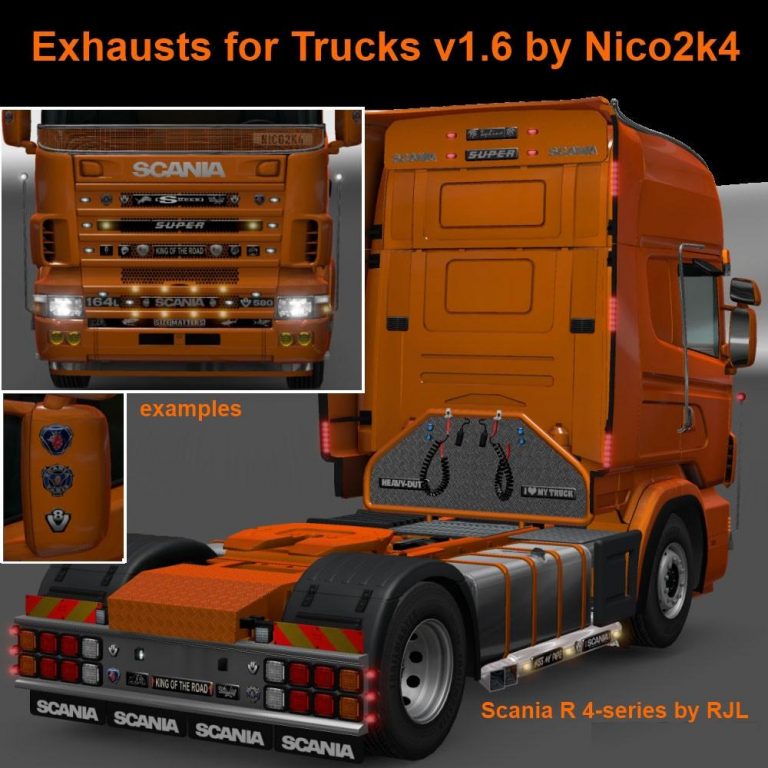 EXHAUSTS FOR TRUCKS V1.6 BY NICO2K4 MOD
Added support to:
– Renault Magnum AE 1990 by CyrusTheVirus
– Scania R & T – 4-series by RJL
– Reworked definitions for Scania R & T by RJL and added the ability to use selected badges and emblems for slots on front and rear of cabin, rear bumper, mirror and airhose.
– Few small fixes.
You can find them in exhaust left and right.
Tested on 1.25.2.6 – works fine on older versions.
Full list of supported trucks in "info.txt".
Have Fun!