MERCEDES ACTROS BIG STARS – ACTROS / AROCS SLT 1.25 ETS2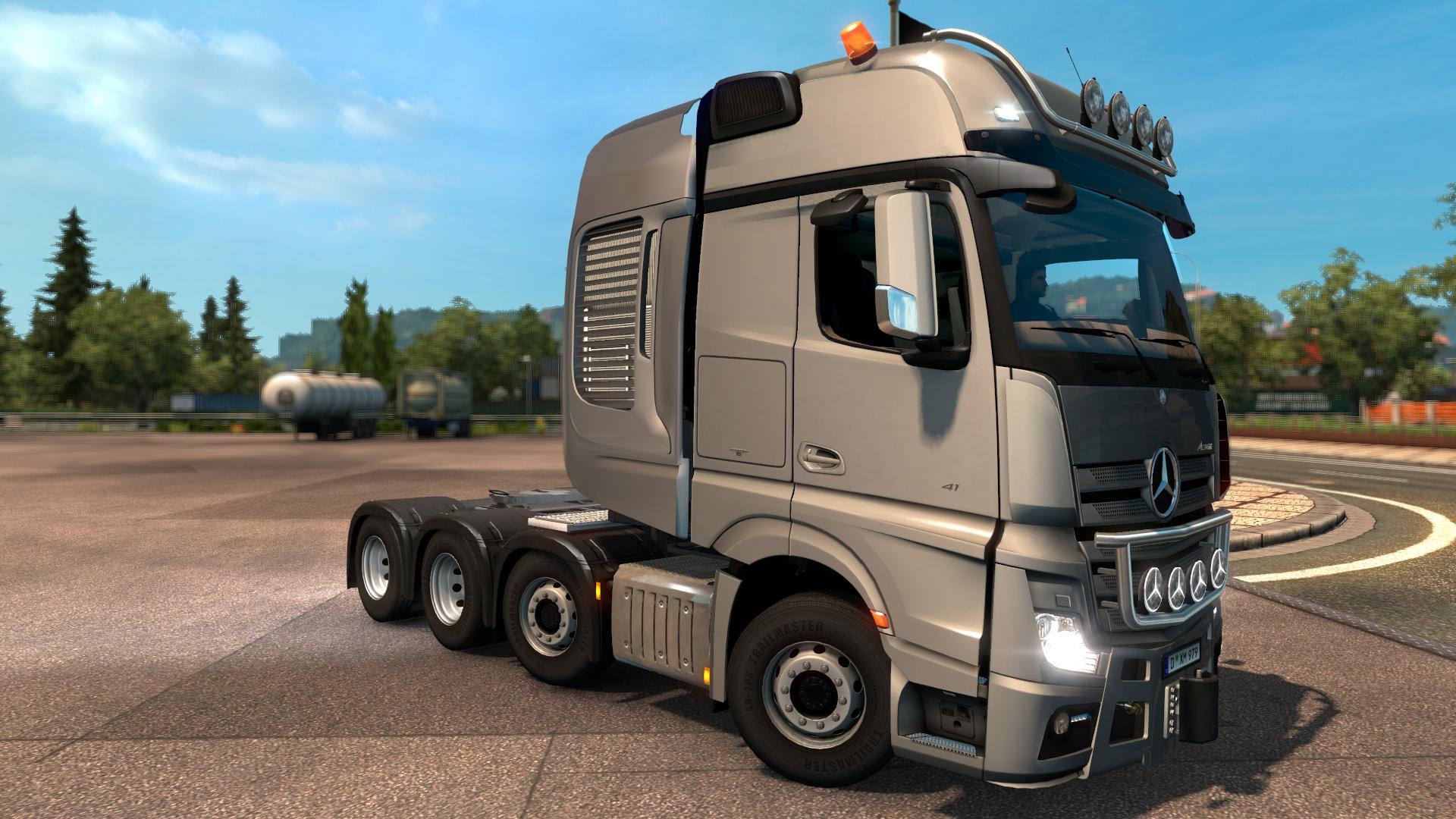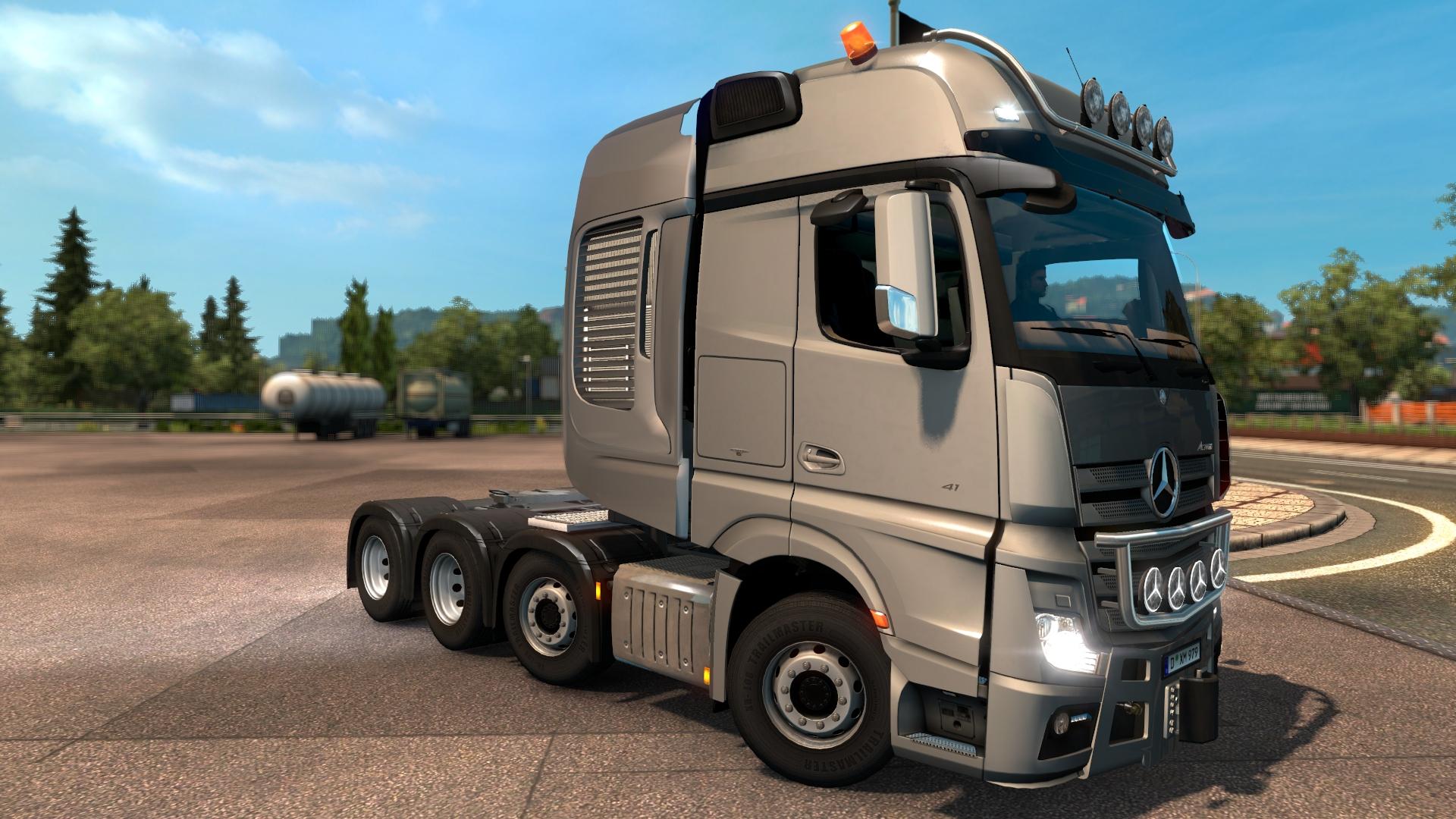 MERCEDES ACTROS BIG STARS – ACTROS / AROCS SLT 1.25 ETS2
Adapted for transportation of overweight truck from W T D "Mercedes Actros Big Stars – Actros / Arocs SLT".
Mods work with patch 1.25
Changes and additions:
– Added this trucks in company.
– Added real tuning engines OM 542 LA 725 Bluetec ECU (725 h.p. 3394 N.m.), 4165 V8 ECU (700 h.p. 3550 N.m.)
– Added real gearbox G 211-12 and G 240-16
– Added branded headlights "Mercedes".
Parameters of engines and gearbox correspond to real. Chassis options realistic as far as it allows the game engine.
As the game ratios gearbox and drive axles are registered in a single file, we had to make some identical gearboxes with different final drive ratio.
After the name of each transmission, I have two options – FG (first transmission gear ratio) and D (differential gear ratio).
The higher differential ratio (D), the more thrust but less top speed.
Maximum trailer weight – 200 tons.
Patency of the steepest climbs with a maximum mass of trailer:
Alexandria "+", Hebira "+", Patra "+-", Calabria "-"
The archive contains a supplement addons to the trailers from Jazzycat which increased the mass of more than 100 cargoes.
Tested on 1.25
Map: TSM