REALISTIC TRAFFIC V3.1 BY ROCKEROPASIEMPRE MOD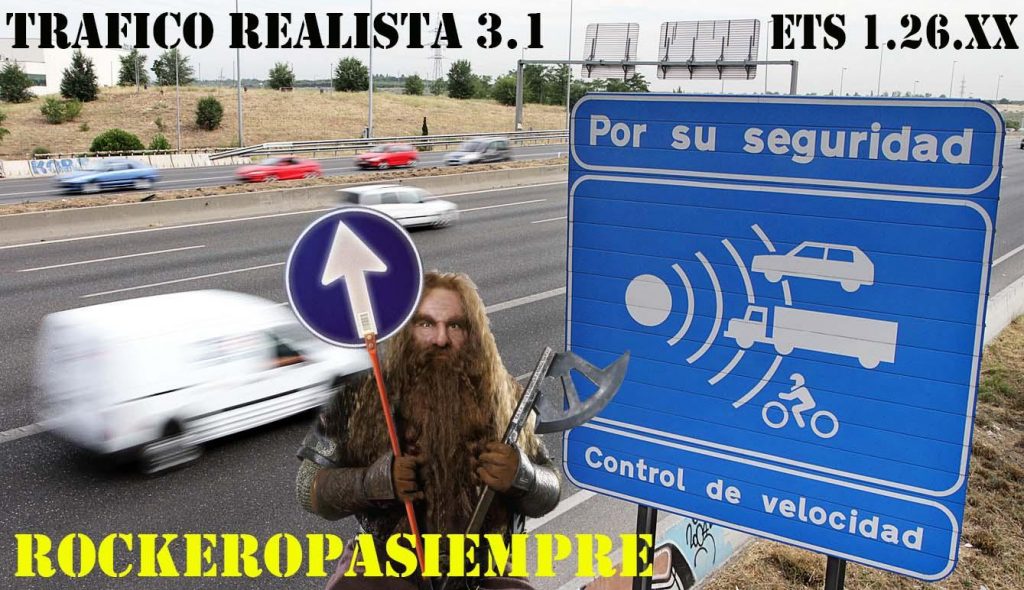 REALISTIC TRAFFIC V3.1 BY ROCKEROPASIEMPRE MOD
Detailed information inside winrar. INFO.txt File
Mod Specifications:
– Behavior of AI traffic totally different.
– Complete information inside the downloaded rar. INFO.txt File
– 2 Versions inside the rar file. One normal, and one that does not include sounds (NOT EXTRAS). Choose one of the 2.
Mod Manager: Always place on top of any AI traffic mod you have.
New in version 3.1:
– Updated AI Traffic Pack jazzycat 4.0
– Updated files for operation in 1.26.XX
– Updated AI Painted truck traffic pack by Jazzycat v2.6
– Updated Painted bdf traffic pack by Jazzycat v1.4
– Removed lights and lighting effects from previous versions. (Now incorporates the game itself)
– Slight increase in traffic in general, (rather buses).