TANKS TRAILERS MOD V 1.0 REAL COMPANIES ETS2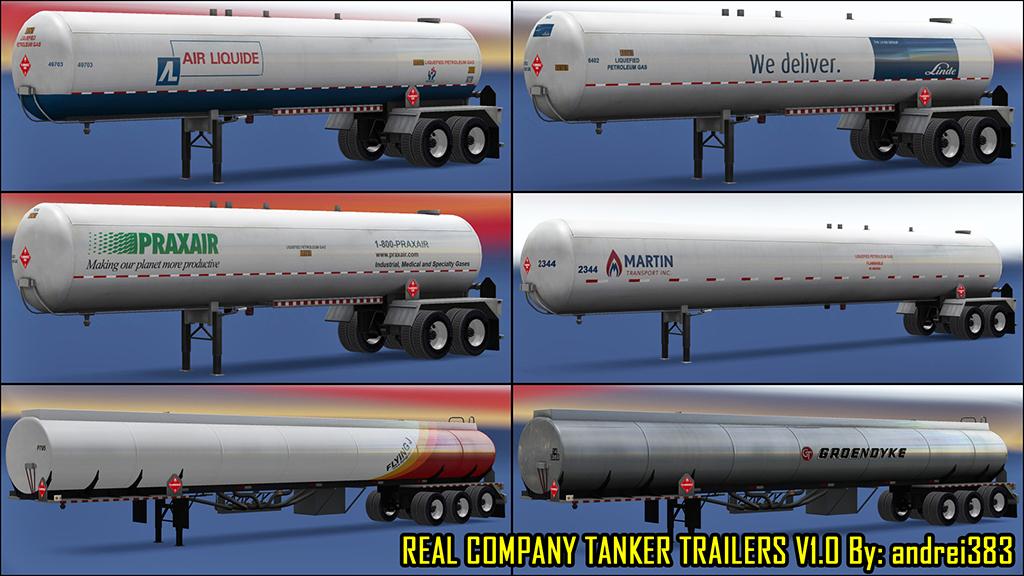 TANKS TRAILERS MOD V 1.0 REAL COMPANIES ETS2
Trailers-tanks with skins of different real companies.
version 1.0
added to skins 40 and 53 ft x tanks. Front lift axle added to cement.
Version 0.9:
– processed skins for 17 trailers;
– added fine detail, license plate, factory and warning signs;
– Added additional loads with a note to their respective companies;
– all trailers in traffic.